Ojai (pronounced 'Oh Hi') is a city in Ventura County. Located in the Ojai Valley, it is northwest of Los Angeles and just east of Santa Barbara. It is situated only 15 miles inland from the Pacific Ocean coast. The origin of the name Ojai has historically been known as derived from a Native American word meaning nest. 

Ojai is a tourism destination with boutique hotels and recreation opportunities including hiking, and spiritual retreats, as well as for a farmers' market on Sundays with local organic agriculture. It also has small businesses specializing in local and ecologically friendly art, design, and galleries.  

The Ojai Music Festival (founded in 1947) is an annual festival of performances by some of the world's top musicians and composers, and occurs on the first weekend after Memorial Day.  

Ojai is home to the annual Ojai Playwrights Conference, a two-week playwrights festival that brings professional writers and actors from across the country 

Chain stores (other than a few gas stations) are prohibited by Ojai city law to encourage local small business development and keep the town unique.
Top ten things to do in Ojai 
(www.ojaivisitors.com)
Take a scenic hike 
Bike the Ojai Valley trail 
Go horseback riding 
Attend an Ojai festival 
Visit art galleries 
Indulge in spa treatments 
Shop downtown boutiques 
Play golf or tennis 
Boat, fish, kayak at Lake Casitas 
Taste locally made wines or olive oils
*****
As you know, we only place items from small businesses in California in our boxes each month. It's because we believe in businesses like NESW Wax Co. who love the Golden State as much as we do. 
"We hope you find yourself transported to Napa when you smell the deep raspberry/vanilla duo or to Laguna Beach when you smell that familiar tobacco/smoke combo and can almost feel the warmth of a bonfire. There are over 400 CA cities, so we're not even close to being done." - Eric & Haley
(www.neswwaxco.com)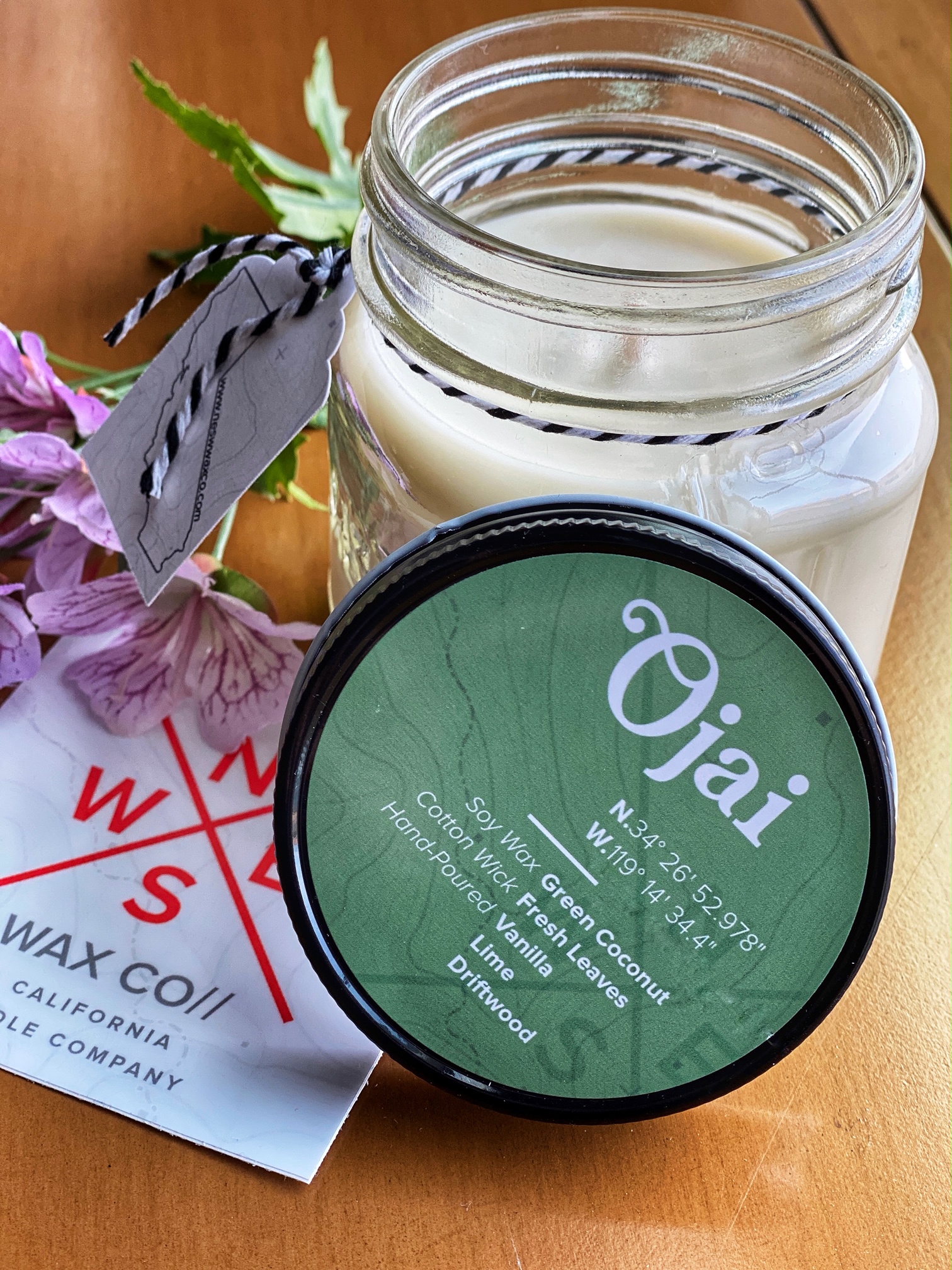 An Ojai sticker for your water bottle? "Citrus, creativity, Topatopa, palms, and that crazy winding road." - Hill & Coast 

(www.etsy.com/shop/hillandcoast)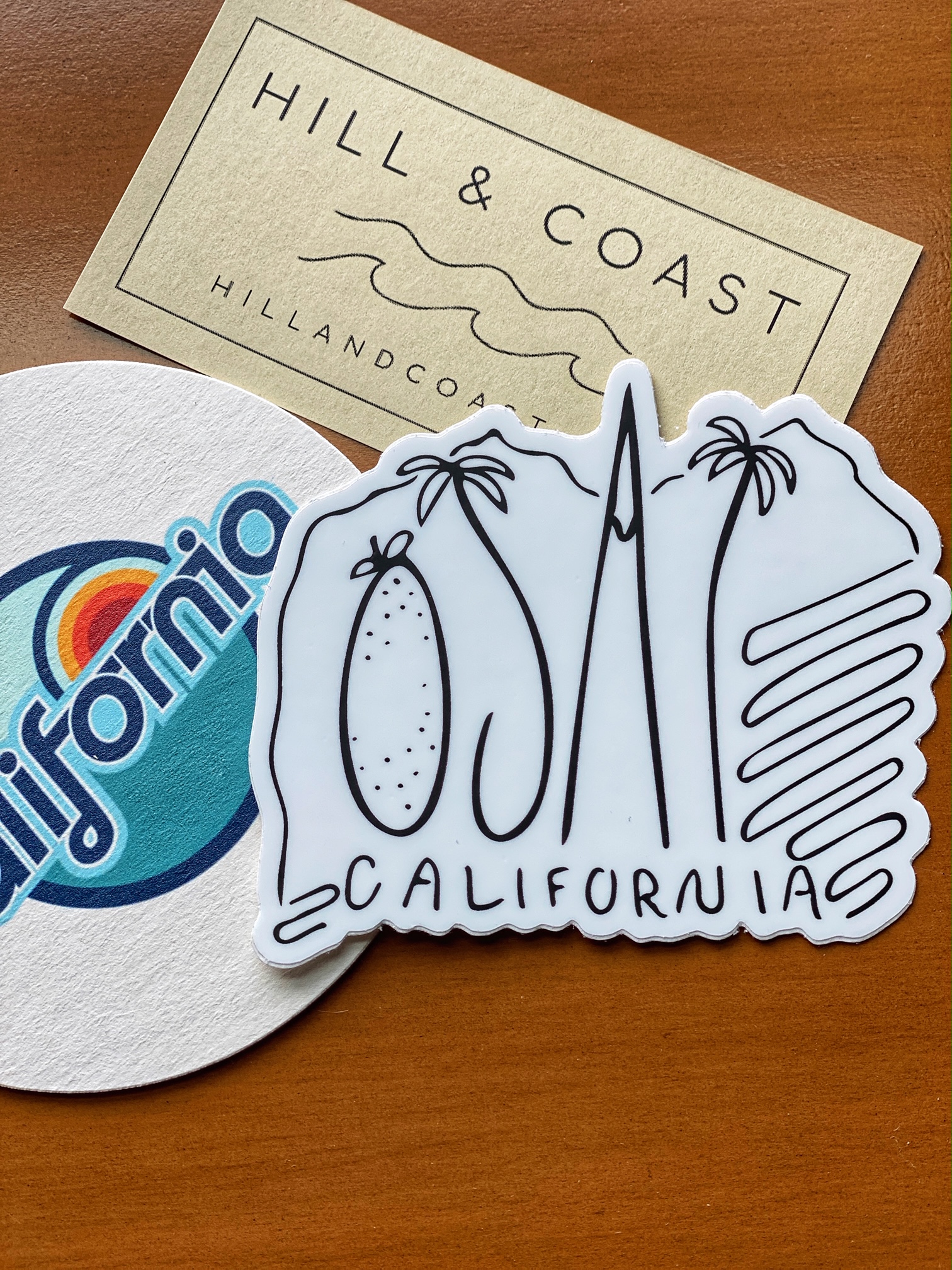 Ojai hiking is heavenly, and this cutlery holder is perfect for taking your own cutlery in your backpack or picnic basket! What other uses can you think of? Crochet hooks? Makeup brushes? Share your photos with us online! 

(www.etsy.com/shop/JanamilyDesign)
In 2004, Donna began raising goats so that her family could drink raw milk.  After discovering the benefit of goat milk for dry skin, she started making soap with this power-house ingredient.  

"We handcraft goat milk soaps on our southern California family farm with fresh goat milk, all-natural essential oils, fair trade shea butter, and lots of love." 

(www.chivasskincare.com)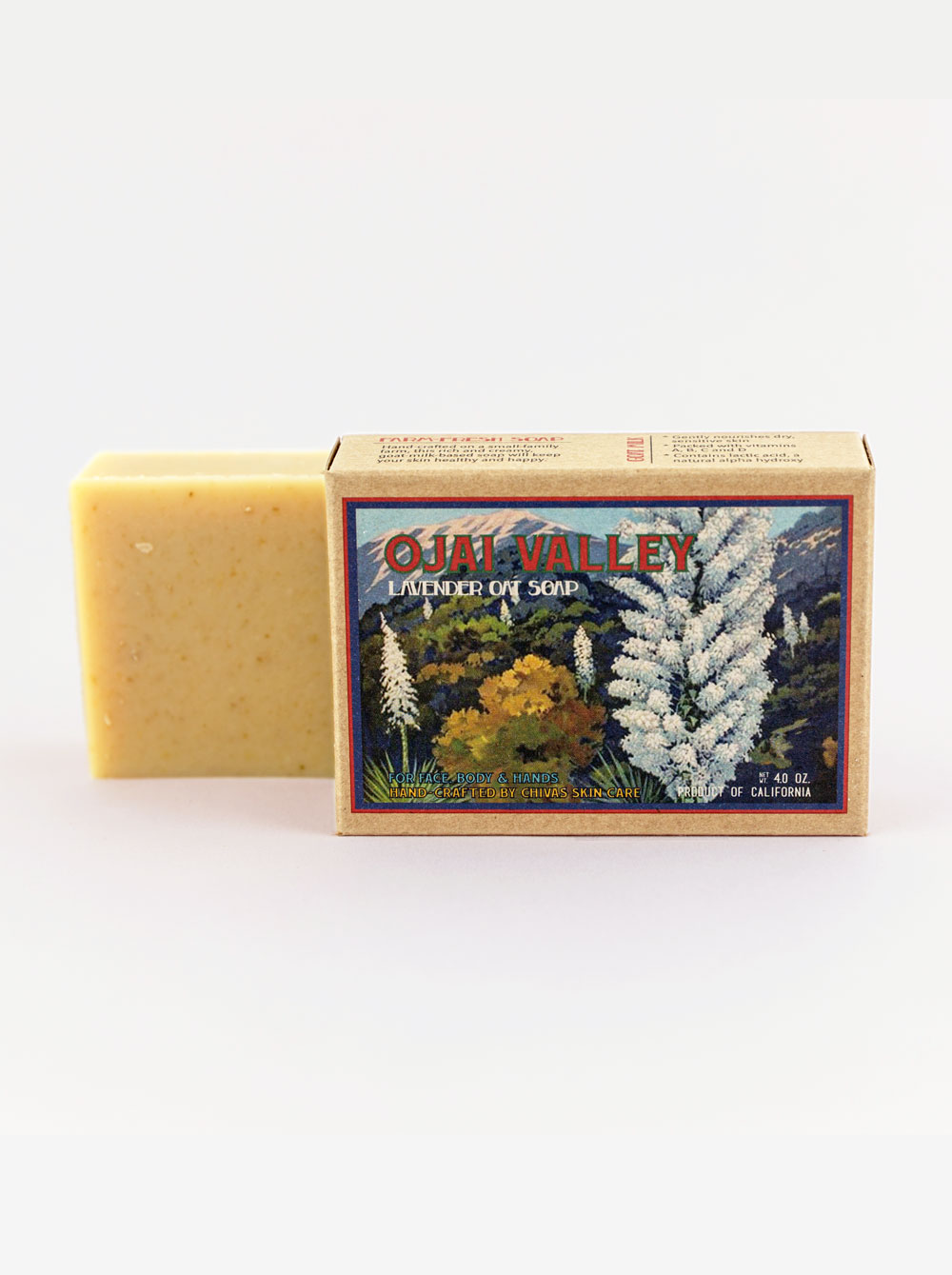 The images captured in Art Mina's art are from the imaginary "Poe Poe Island" of the Hawaiian Islands and Polynesian culture, far from Ojai in California. This cute lunch bag brings her style and humor for us to enjoy anywhere we go! 

(www.artmina.com)