April 2019's Discover California box was a fun one for us. We visited the original farmer's market in downtown Los Angeles. It's a very different setup, more a little outdooor mall than the typical rows of 'easy-ups' we normally see. This market has been around a long time, with many of the original vendors still there. It's definitely a place you can sit and hang out! Can't wait to go back!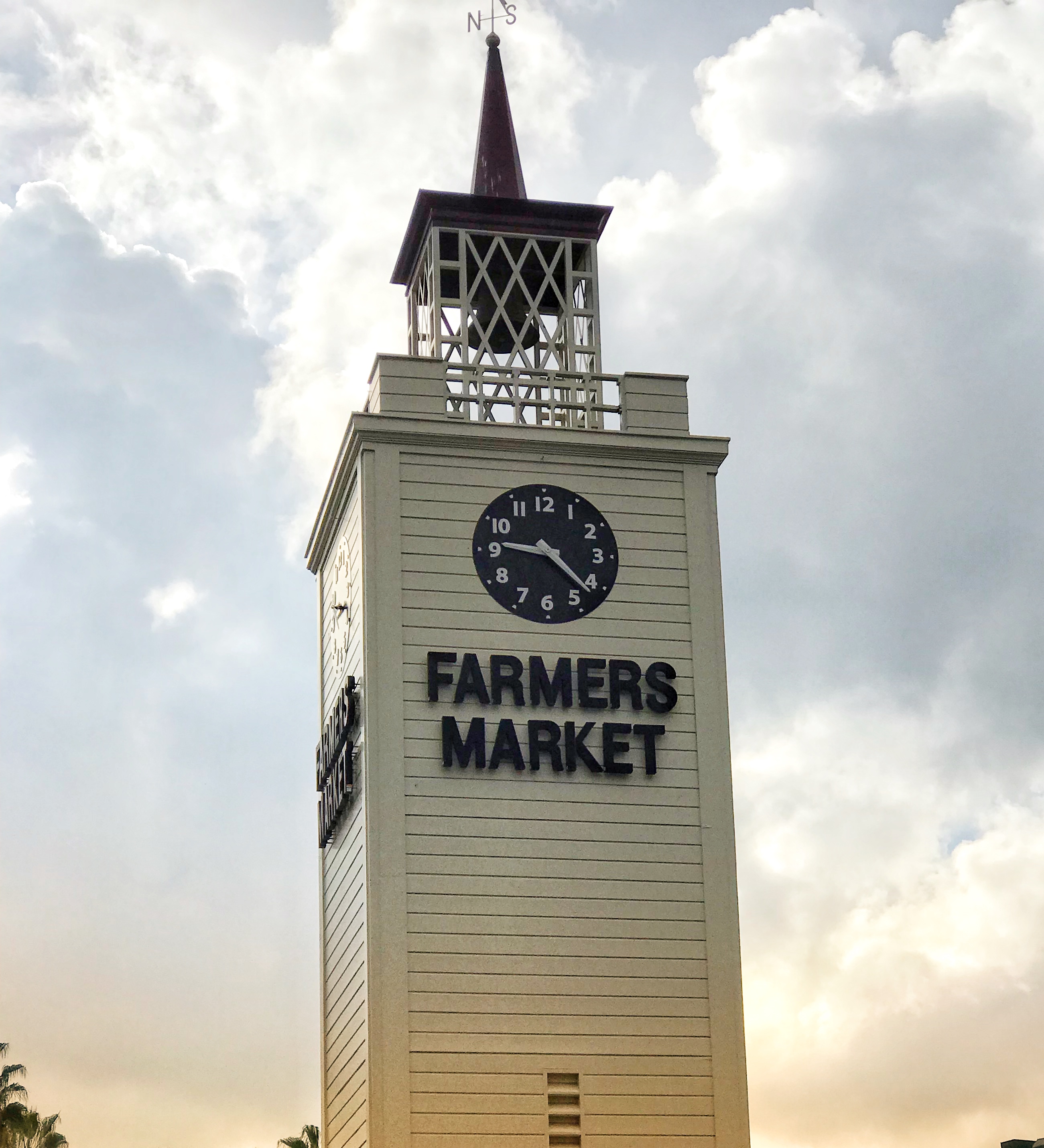 (www.farmersmarketla.com)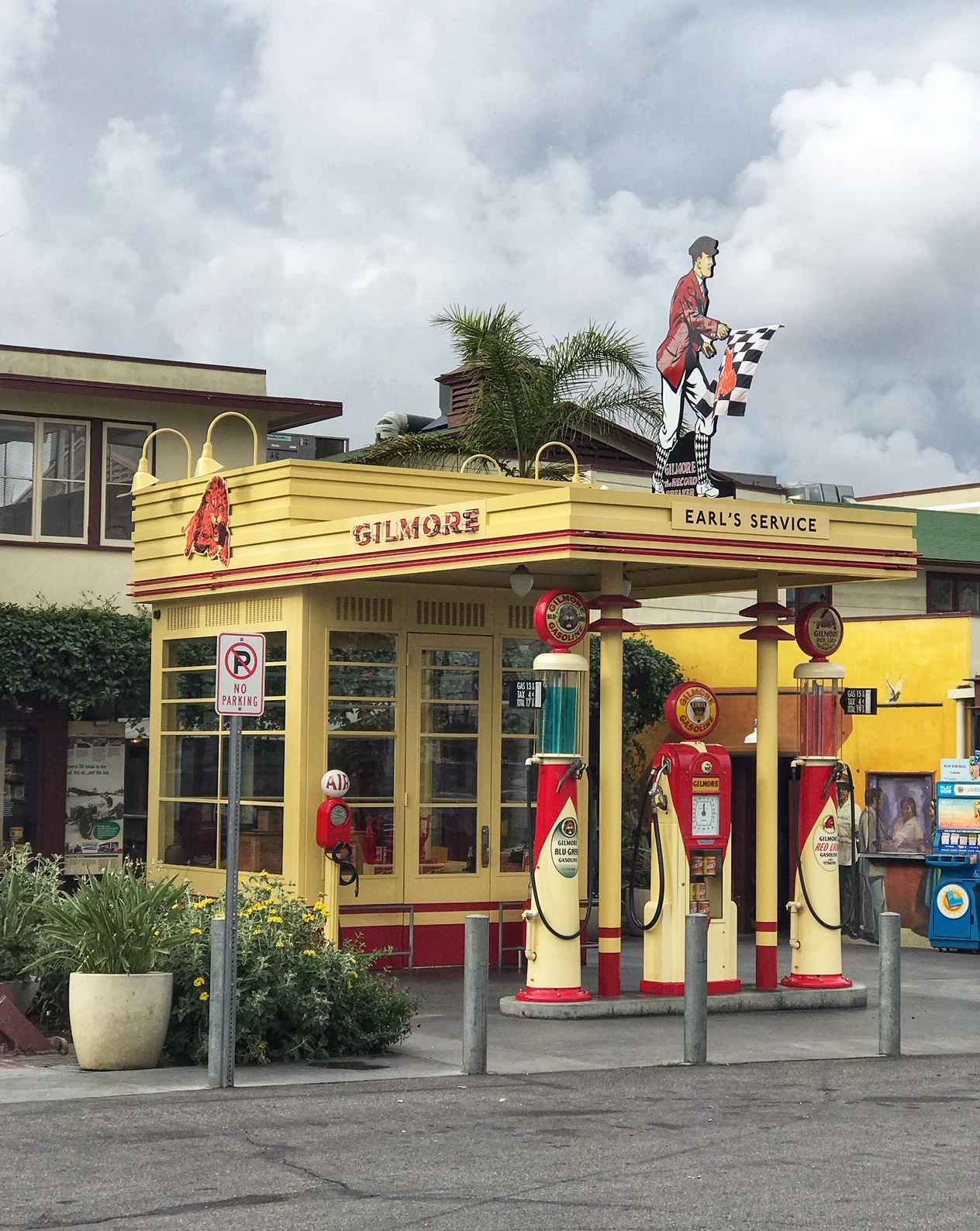 In addition to Gilmore Stadium and Gilmore Field, the Market property once featured a wonderful Art Deco drive-in theater. The Gilmore Drive-In, built in 1948, sat approximately where The Grove at Farmers Market is located today.
By October 1934, mere months after it opened, farmers and merchants, including restaurants, grocers and service providers, were moving into permanent stalls and the new Farmers Market was so popular that its founders staged a celebration, the first Fall Festival at Farmers Market. 
Marconda's Meats has been a fixture at The Original Farmers Market since 1941.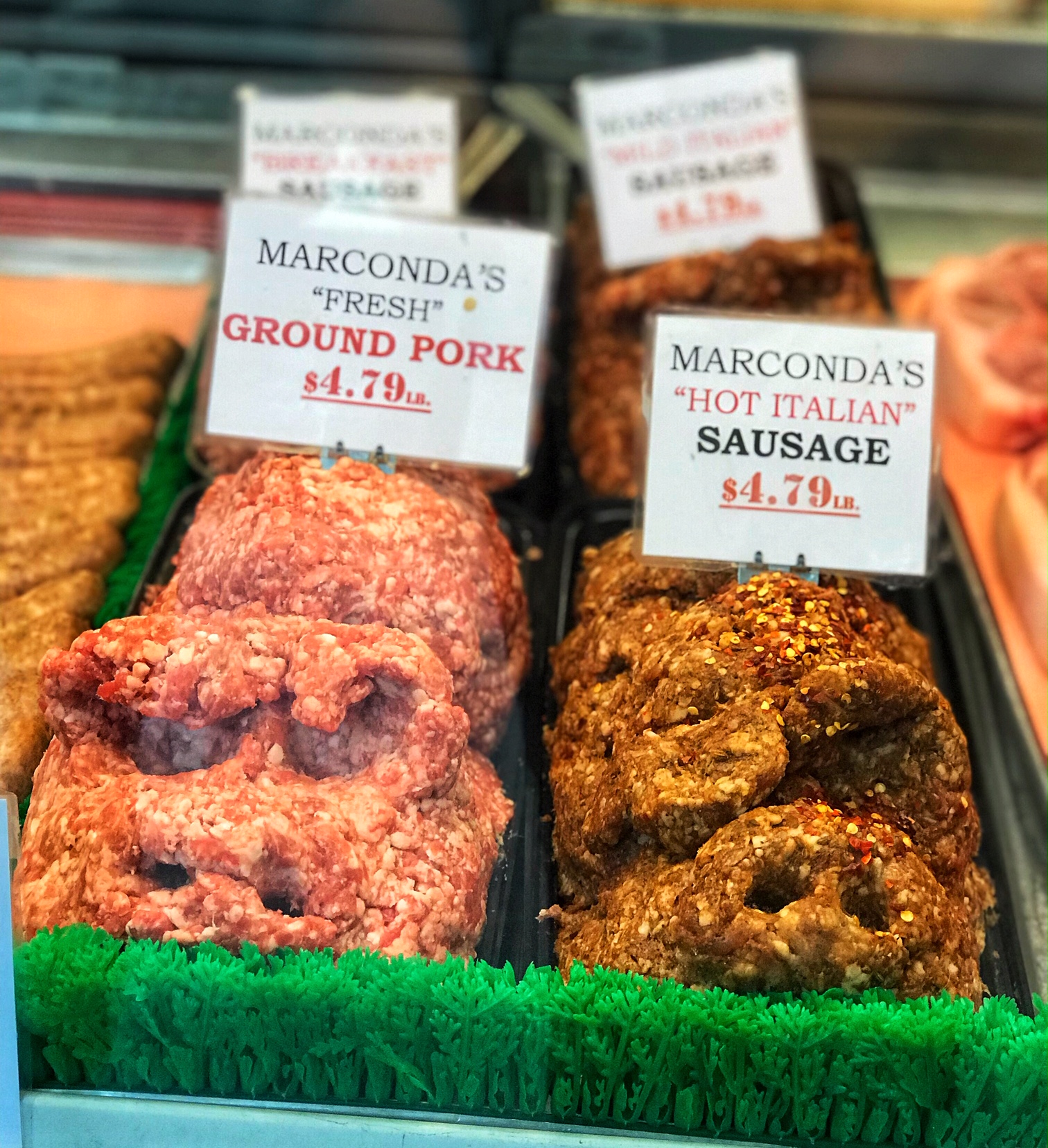 "Few seafood shops can match this exceptional gourmet market: live lobster, shrimp, salmon, tuna, cod, snapper and a rich selection of daily catches are always available" at Monsieur Marcel Seafood Market.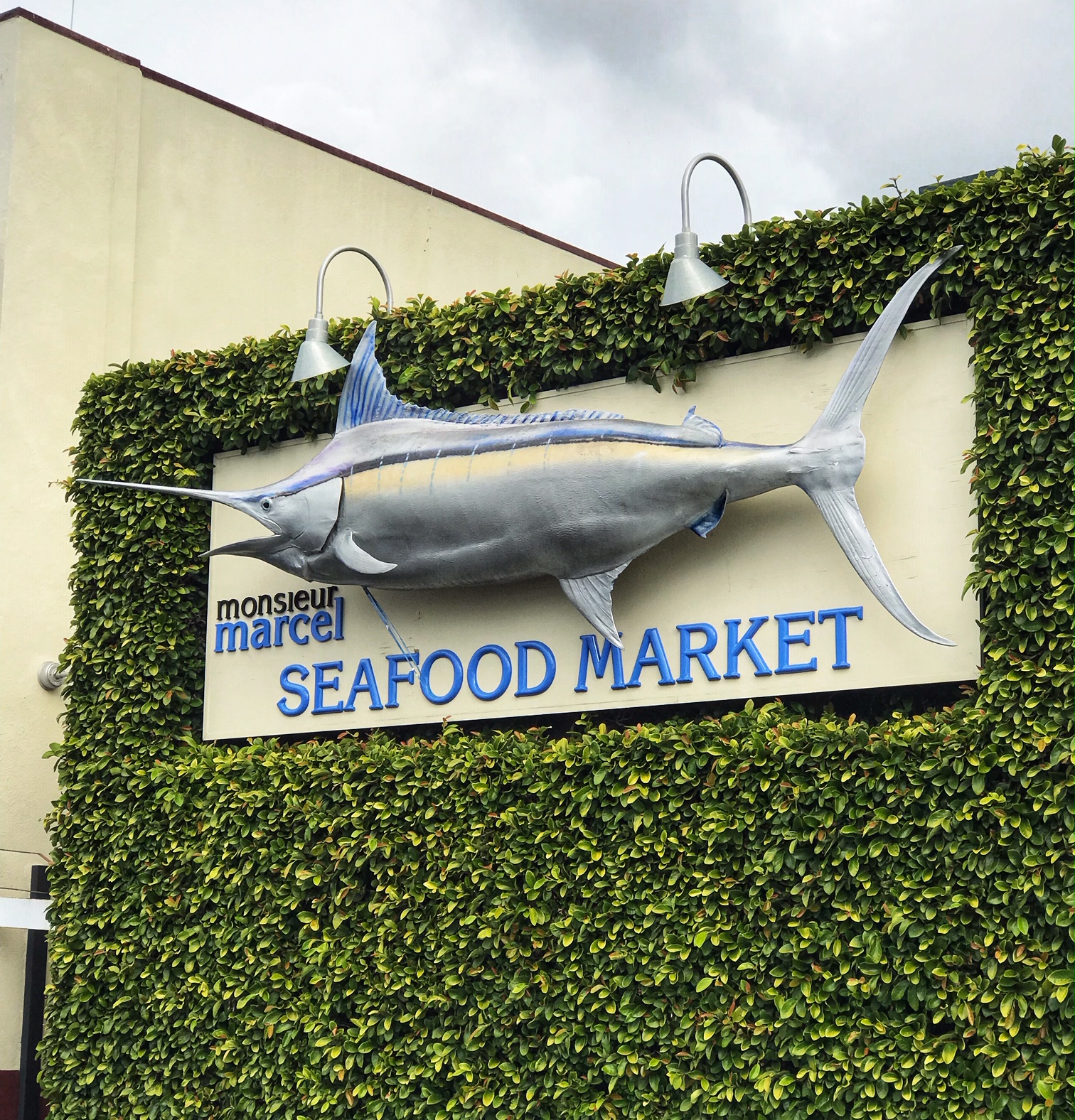 Marilyn Monroe, appearing as Miss Cheesecake of 1953, showed her affection for Farmers Market at the grand opening of Michael's Cheesecake with stall owner and former Polish diplomat Michael Gaszynski.
Fall Festival at Farmers Market has evolved over the years. Back in the day, merchants built their own floats and staged a parade around the Market.
Bob's Coffee and Doughnuts is an LA institution: fresh, made-right-here doughnuts every day and a select variety of premium coffees and teas. Kids love the specialty doughnuts (dinosaurs and kitties) and everybody raves about Bob's cinnamon roll.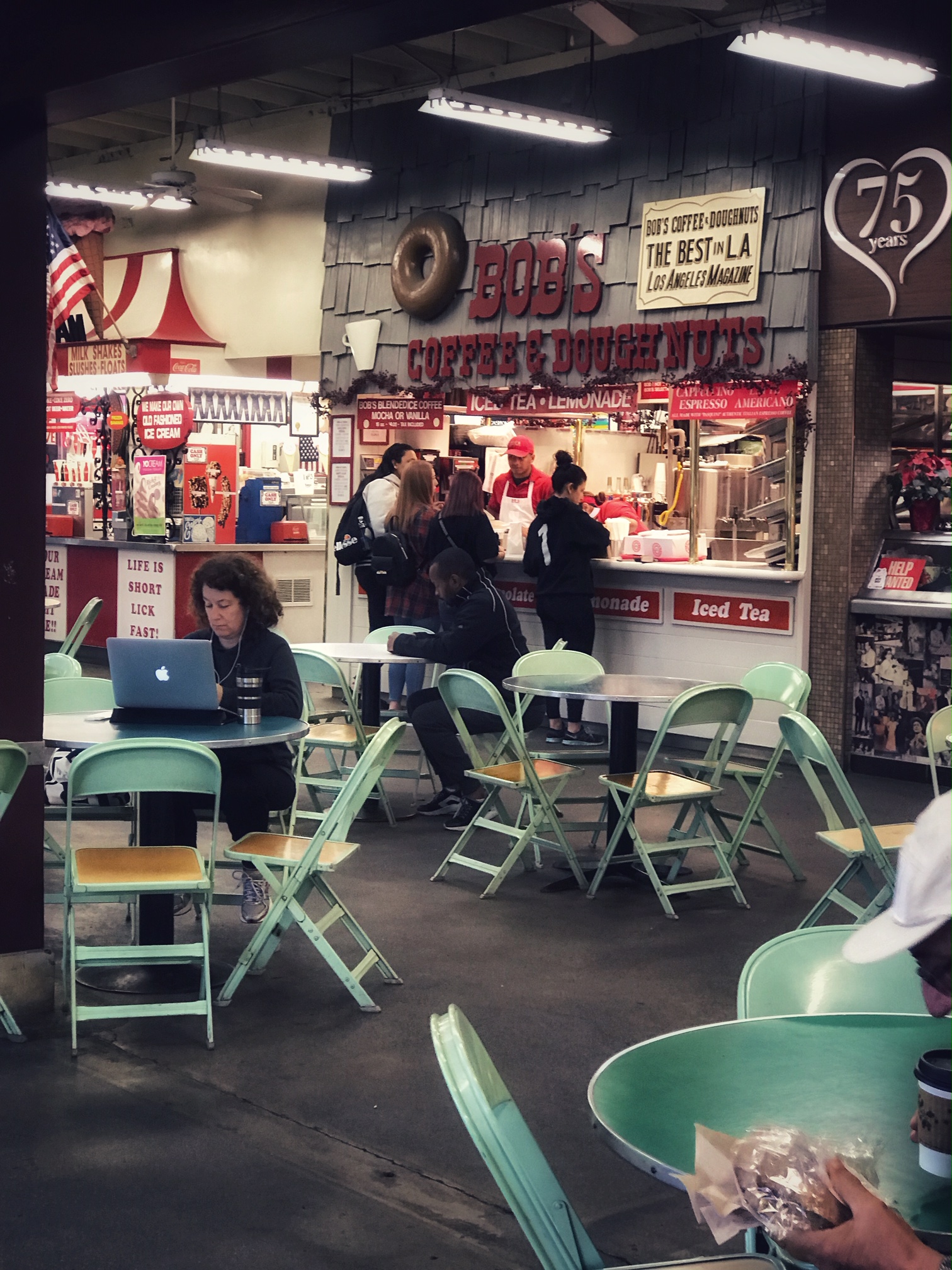 Farmers Market, and the land on which it sits, has been owned by the Gilmore Family since the late 1800s and continues to be owned and operated by the Family, now in its sixth-generation.
 Plan your trip to The Original Farmers Market. 6333 W.3rd St. Los Angeles, CA 90036
Our items this month come from these fun vendors below. We love sharing the small businesses in our Golden State!
Gooseberry Designs is an illustration and design studio based in fabulous Los Gatos, California. You'll find Original Farmer's Market marked with a carrot and oranges on this super cute tea towel!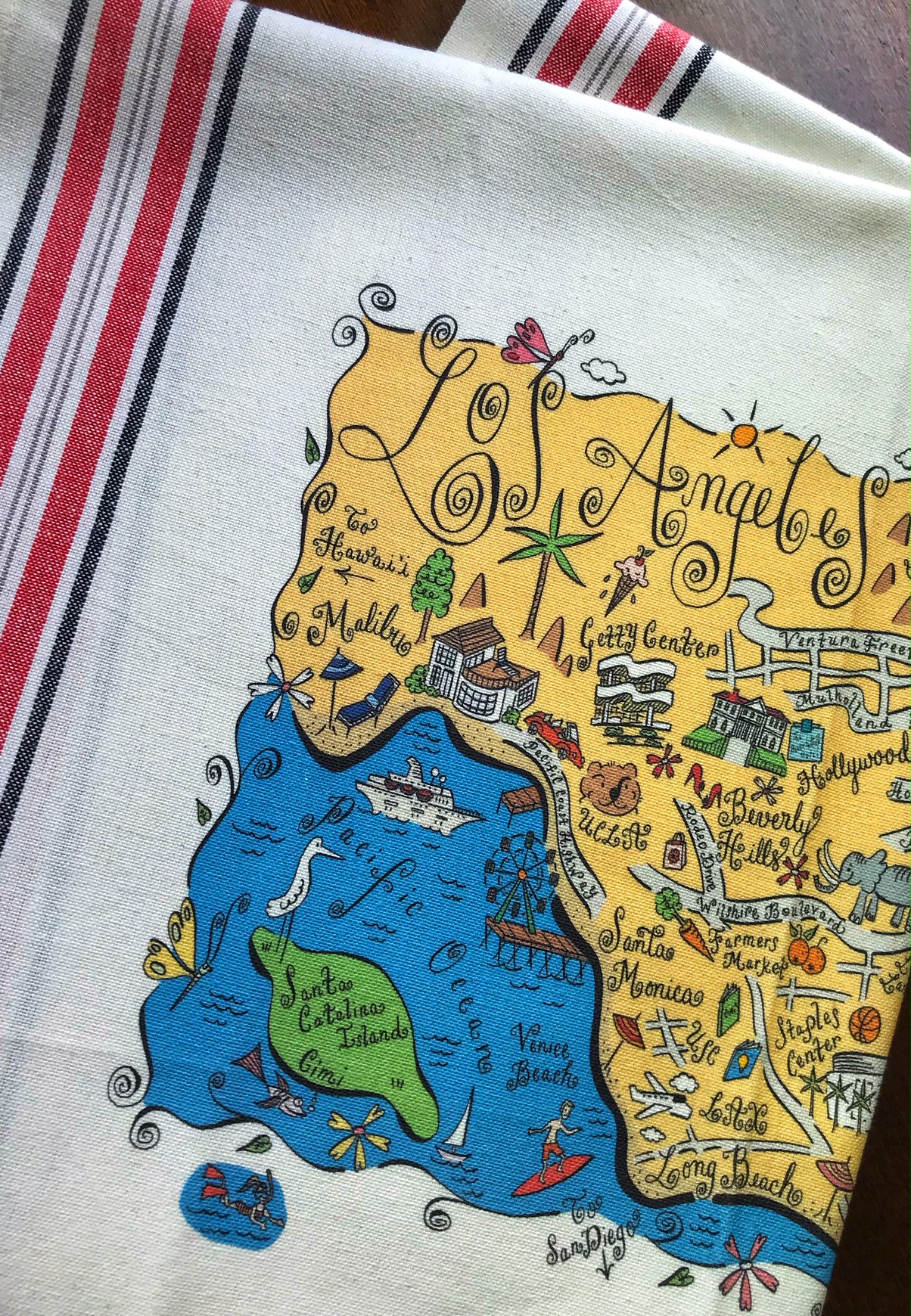 This month we invite you to visit your local farmer's market. Be sure to use your upcycled bag from UpwellGardensDesign.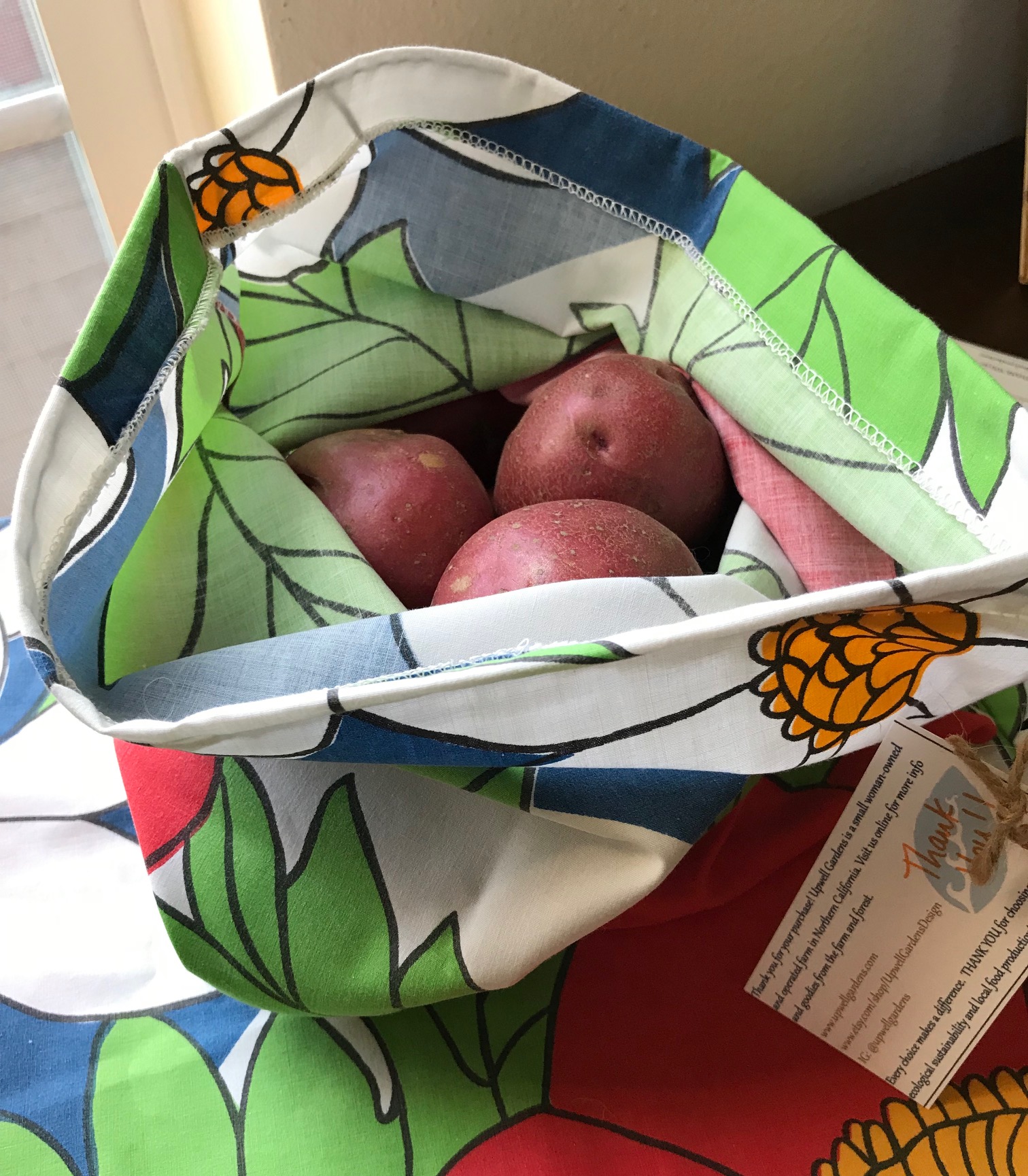 Close your eyes and breathe in the candle from NESW Wax Co. You'll believe you're at Bob's Coffee and Doughnuts!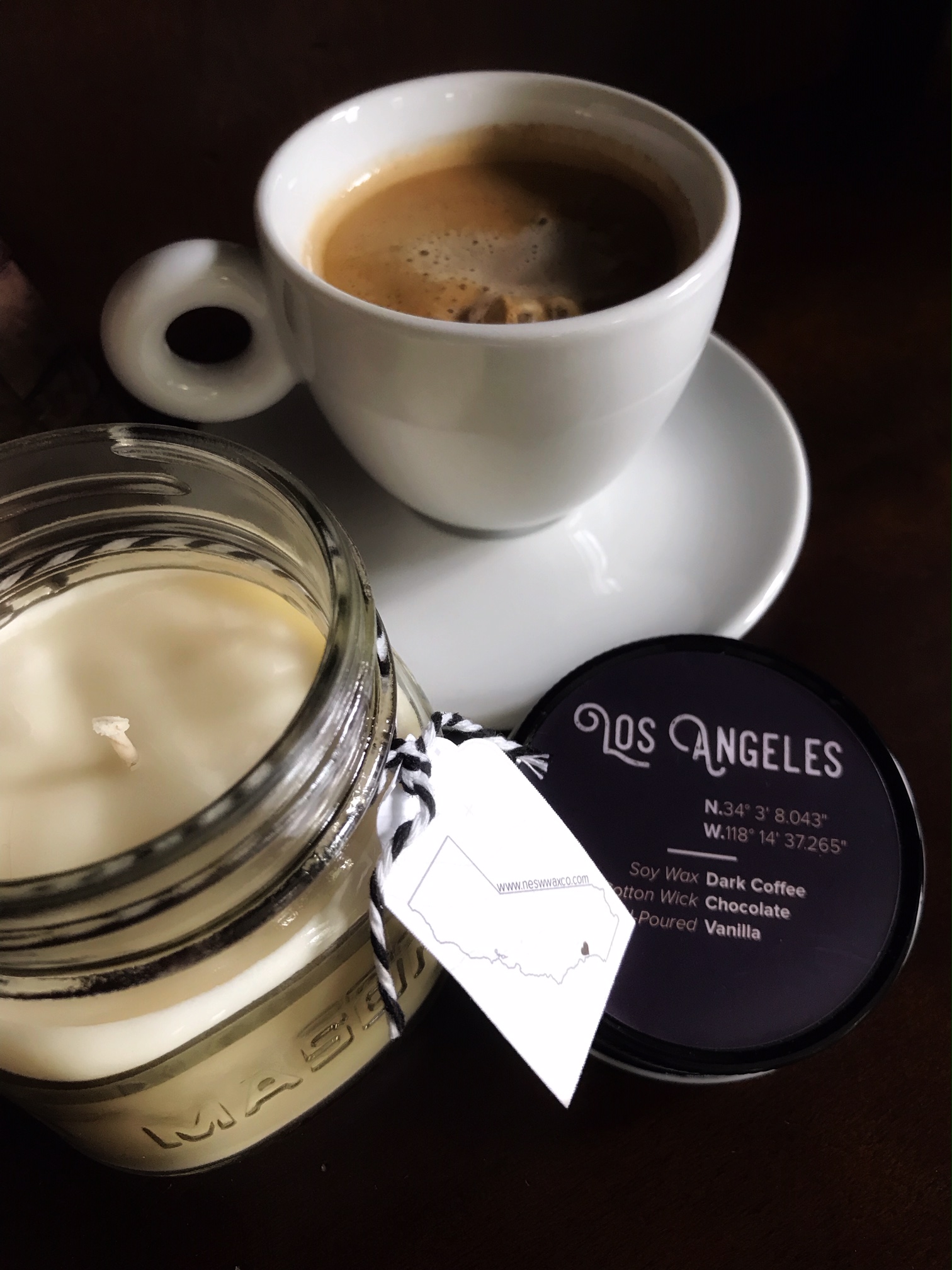 "Dharma is a Sanskrit word meaning purpose in life. Add that to Love, meaning kindness, compassion, affection, and you have Dharma Love. Our goal is to send blessings and love into the world one product at a time."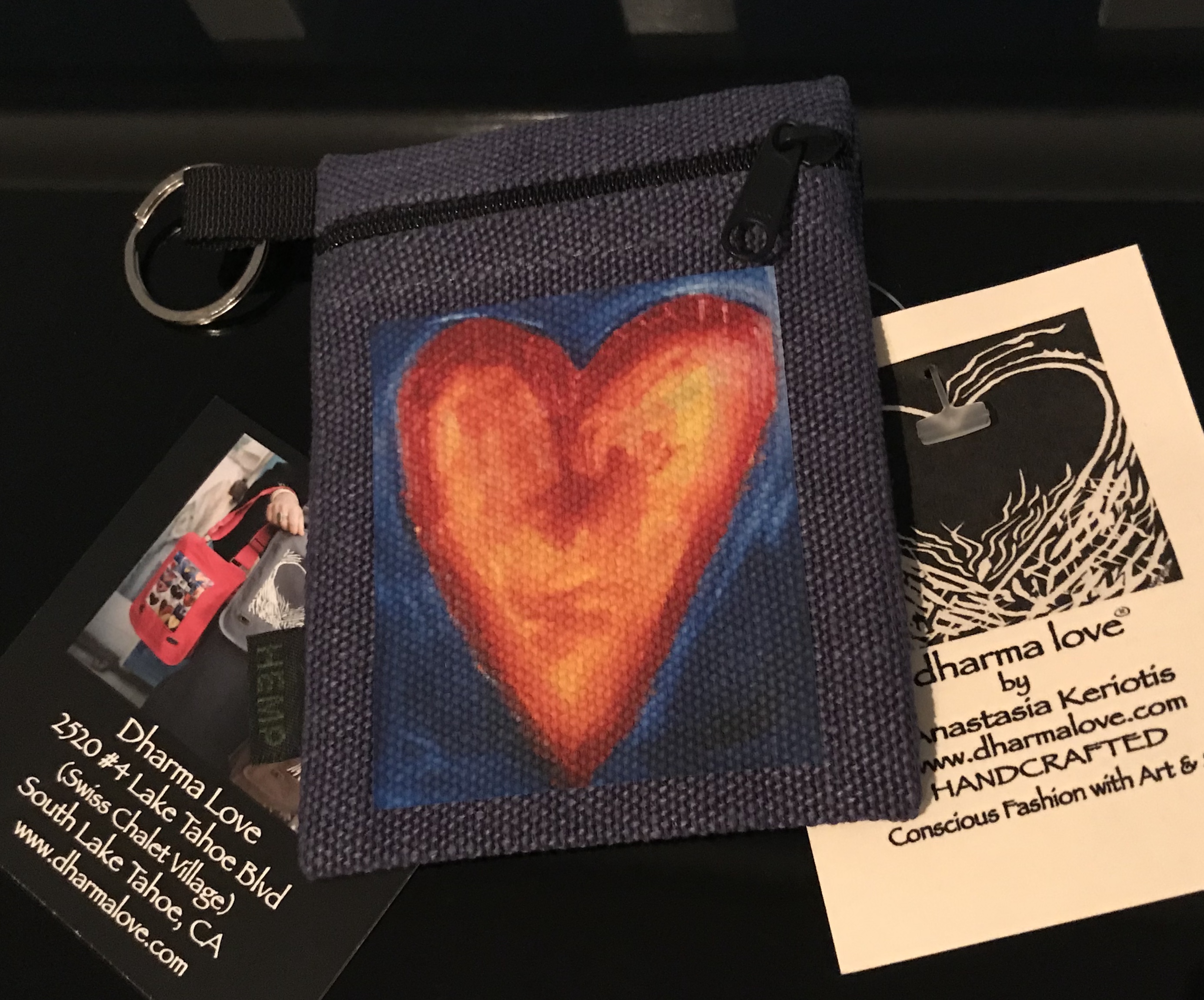 This tiny keychain is BIG on inspiration! Whitney Howard Design describes their company as "a meaningful company, accessorizing life's journey."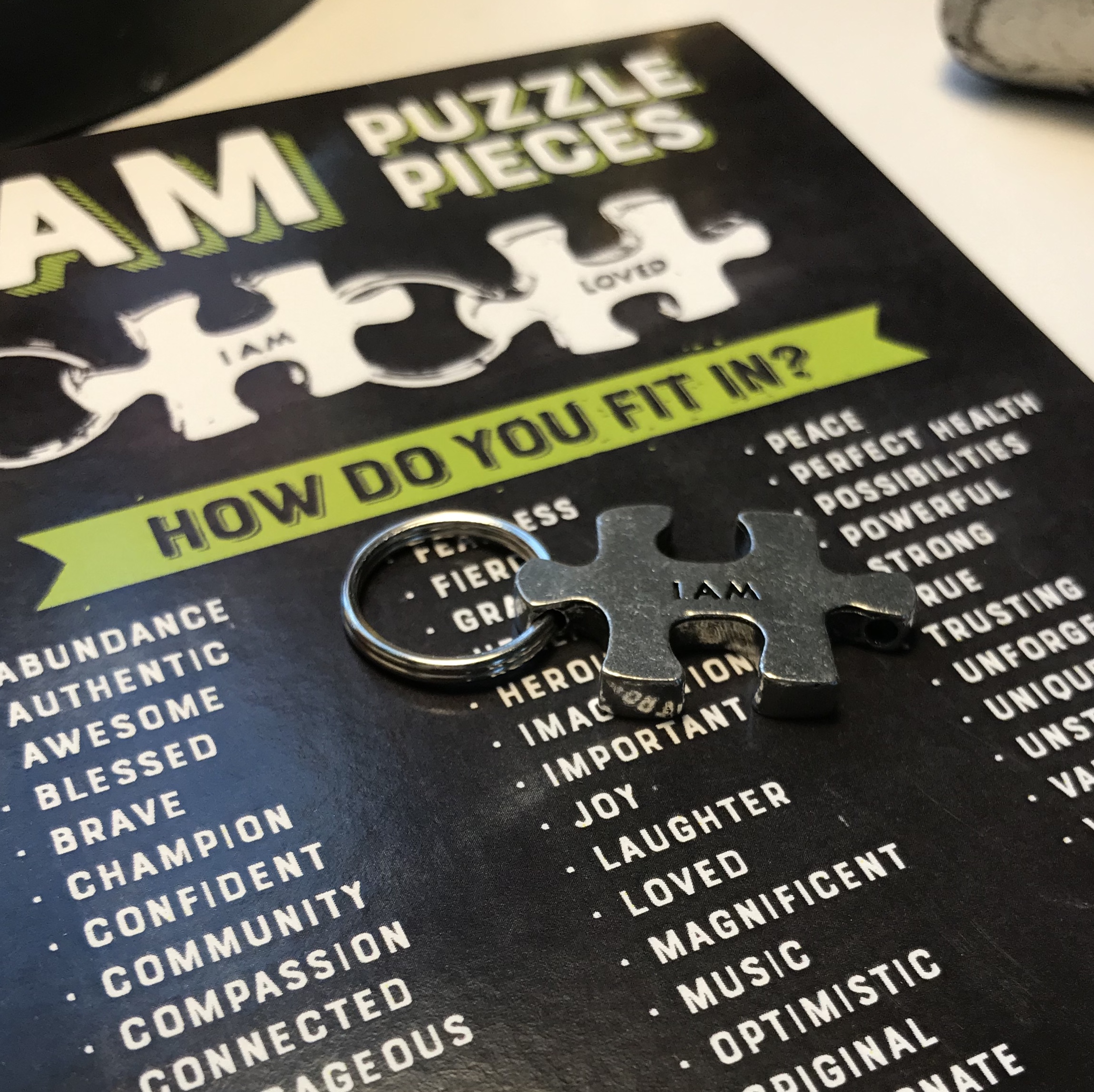 Earth Day is Monday April 22nd! These earrings are from Treasured Adornment and reminded us of our desire to protect our unique planet.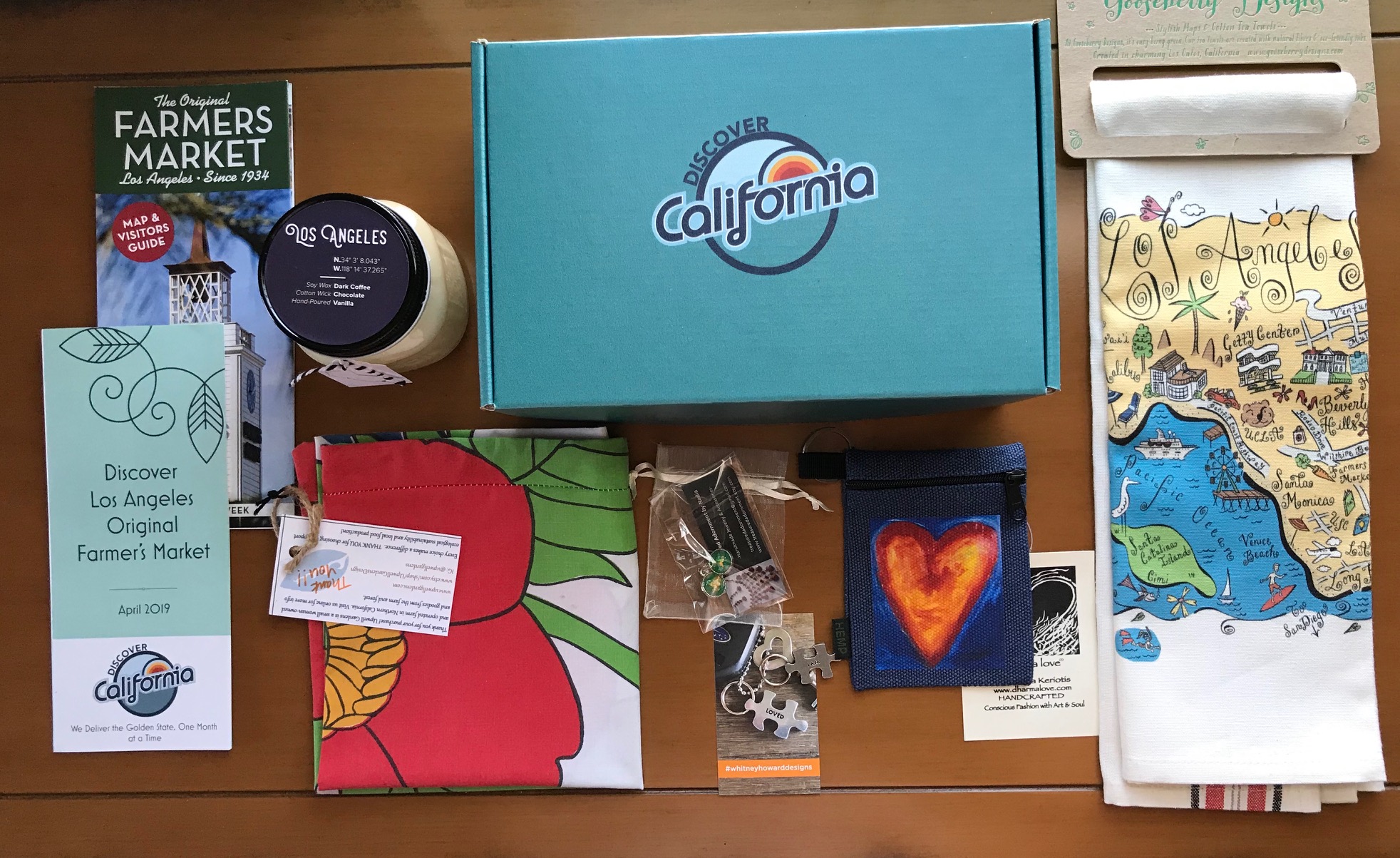 May's theme? Well…over 700 miles north of Los Angeles, Paul Bunyan and his pal Babe The Blue Ox stand tall. Come along when we visit northern California!