In March, we visited Channel Islands National Park!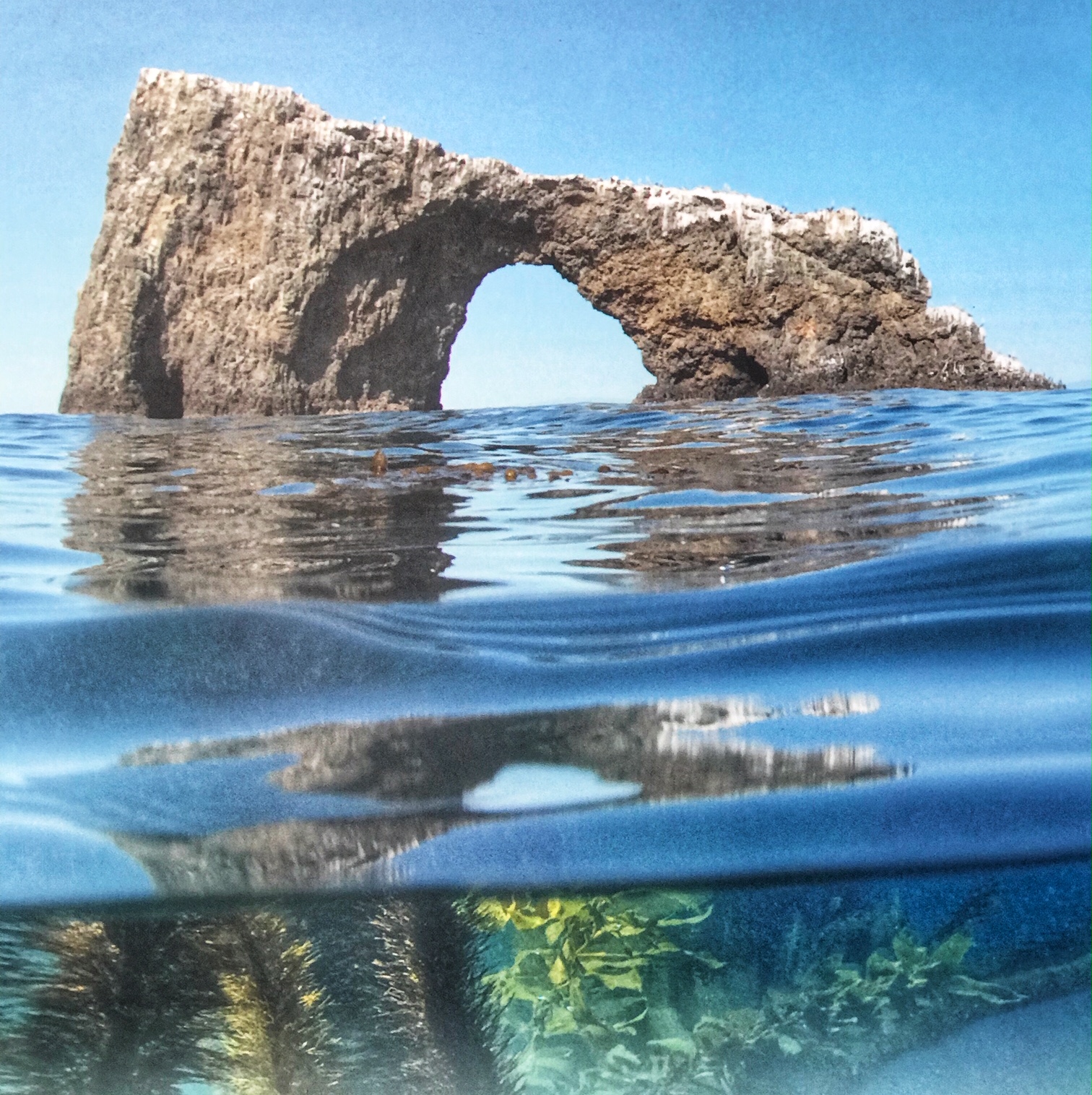 The Channel Islands National Park consists of five of the eight Channel Islands that span 160 miles off the coast of southern California.
Although Anacapa and Santa Barbara Islands were designated a national monument in 1938, it was not until March 5, 1980 that Congress established San Miguel, Santa Rosa, Santa Cruz, Anacapa, Santa Barbara, and the submerged lands and waters within one nautical mile of each island as Channel Islands National Park. How much time do you have?
One Hour:
Stop by one of our visitor centers in Ventura or Santa Barbara.
 Half Day:
Take a half-day flight to Santa Rosa Island or a half-day non-landing boat tour around Anacapa or a half-day, express boat trip Island Packers. During gray whale season (December through April), take a half-day whale watch trip out of Ventura, Oxnard, or Santa Barbara Harbors.
Full Day:
Take a day trip to any of the park islands via our park concessionaires. During blue whale season (Spring through Summer), take an all day whale watch trip out of Ventura or Santa Barbara Harbors.
Multiple Days:
Camp on any of our park islands or take a multi-day, multi-island, live-aboard boat trip with Truth Aquatics.
What can I do at Channel Islands National Park? The islands not only offer a delightful break from the congestion and clamor of urban life, but also numerous outdoor activities — hiking, camping, snorkeling, kayaking, birdwatching, photography, or just relaxing to the soothing sounds of the natural world.
**********
Our small businesses provided unique goodies for our Discover California box. Please Like, Follow, Tweet, Re-tweet them on their social media AND visit their websites to see more of their products! We can't fit everything in the box!
"Retro travel prints, culinary diagrams, typography, maps, minimalist art, and anything else I dream up." Frame this print from Fat Poppy Design!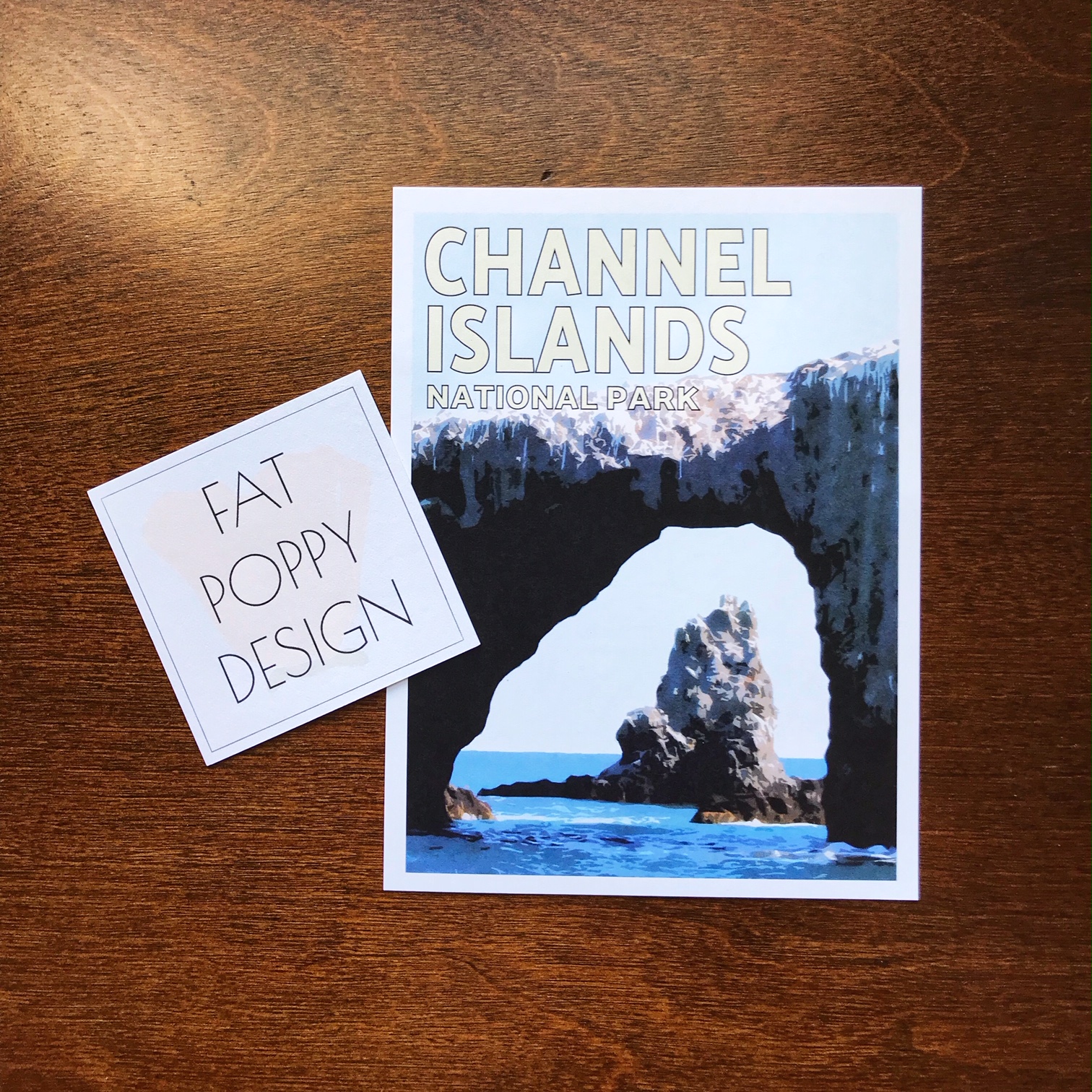 "SIP, don't gulp or guzzle life. SAVOR LOVE! This philosophy is time tested: Living in the now makes for richness and delight in all ways." 
Use this beautiful table scarf to set the scene for a relaxing SIP!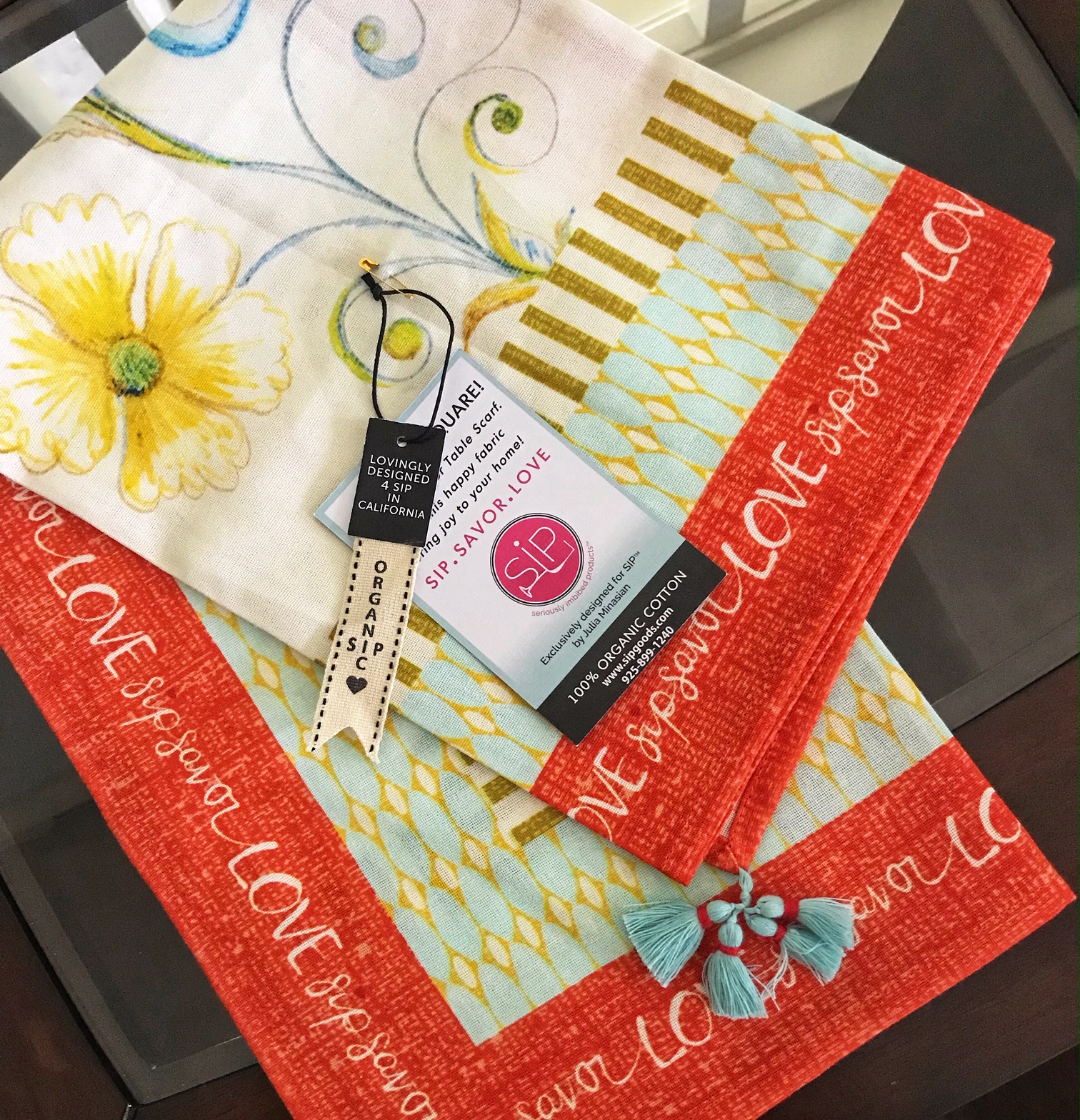 If you loved the Redwood scent from our December California State Symbols themed box, you're in for a treat. Wilderess is back this month with Ocean scent.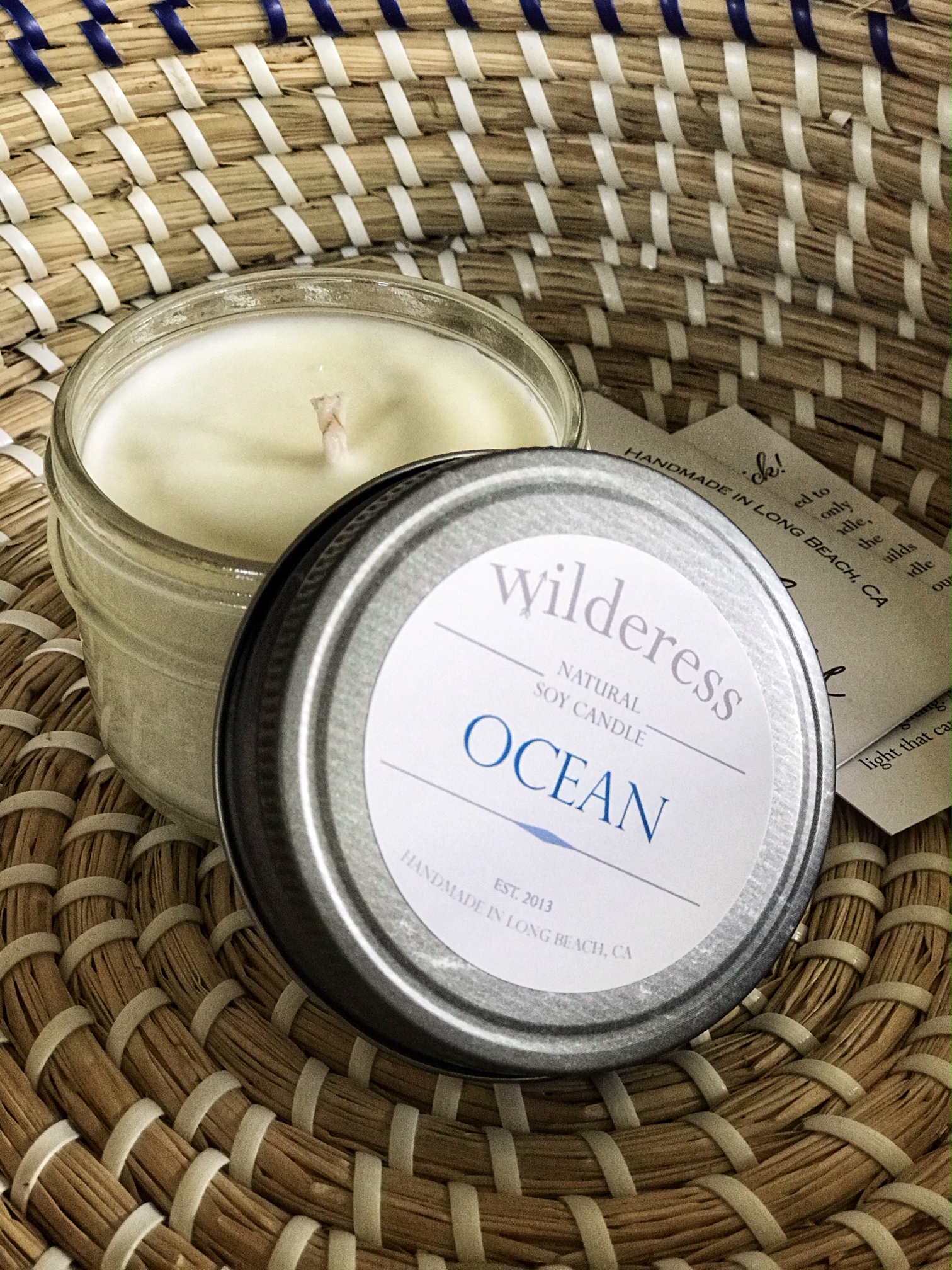 "Poppy & Quail is an exciting new mother-daughter adventure inspired by a love of nature and all things California." You can toast to that, and then put your drink down on this adorable coaster!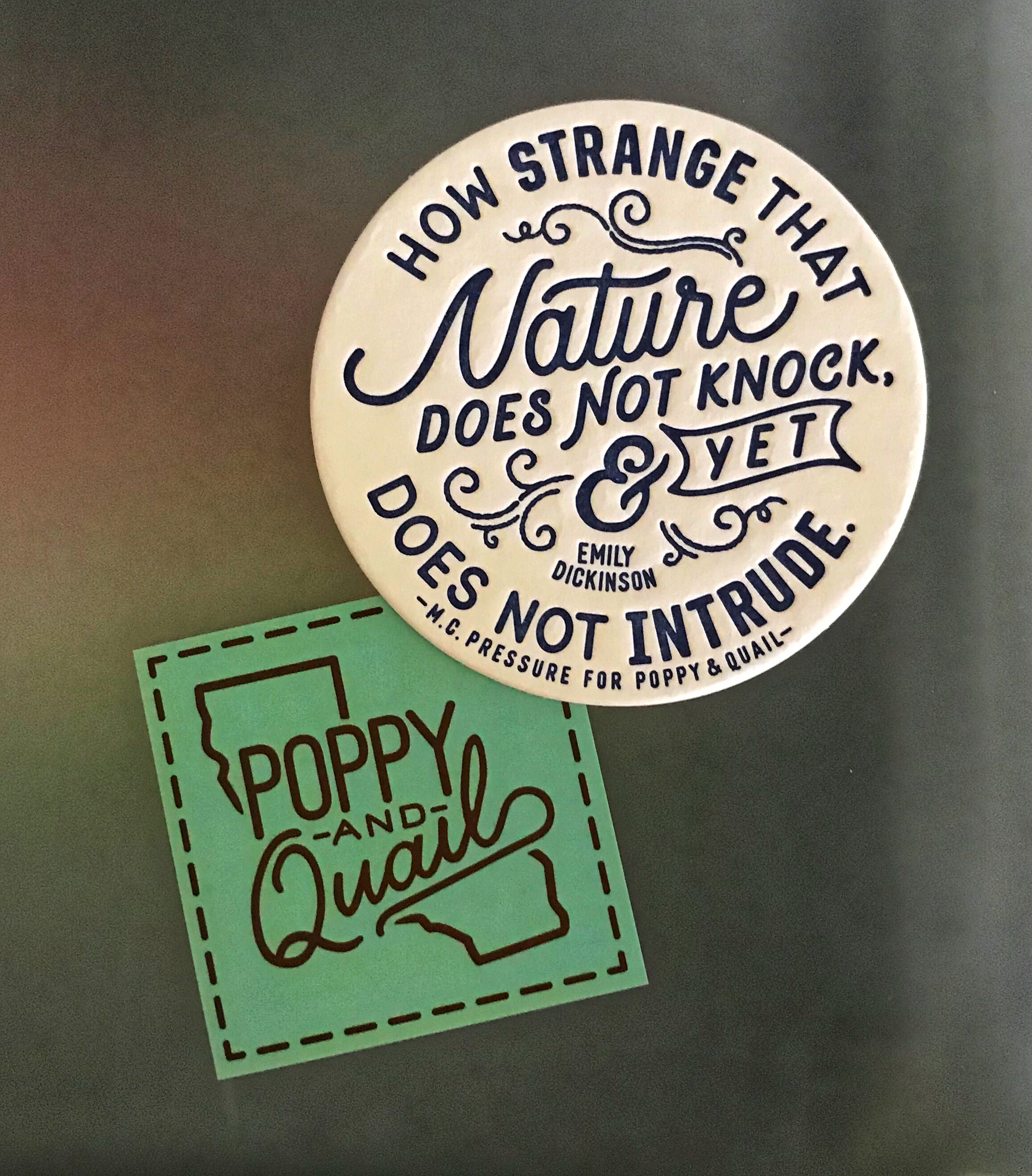 "I use mishima / sgraffito carving techniques on my pottery creating original Intricate designs."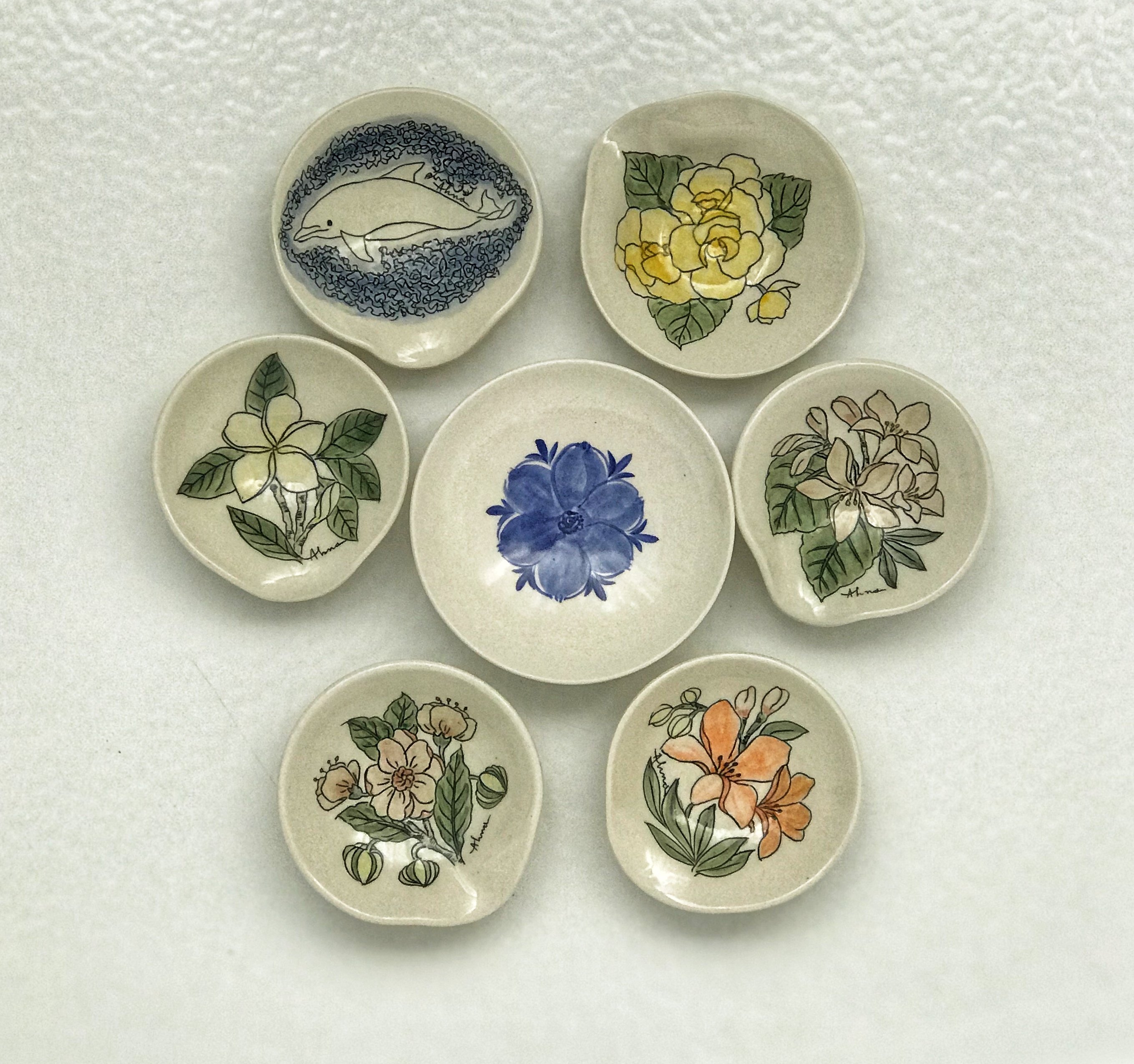 Which bowl did you receive? Show us online how you're using it!
OrangeInk has created this special version of their magnet for our subscribers. Read our post about this small business on our blog.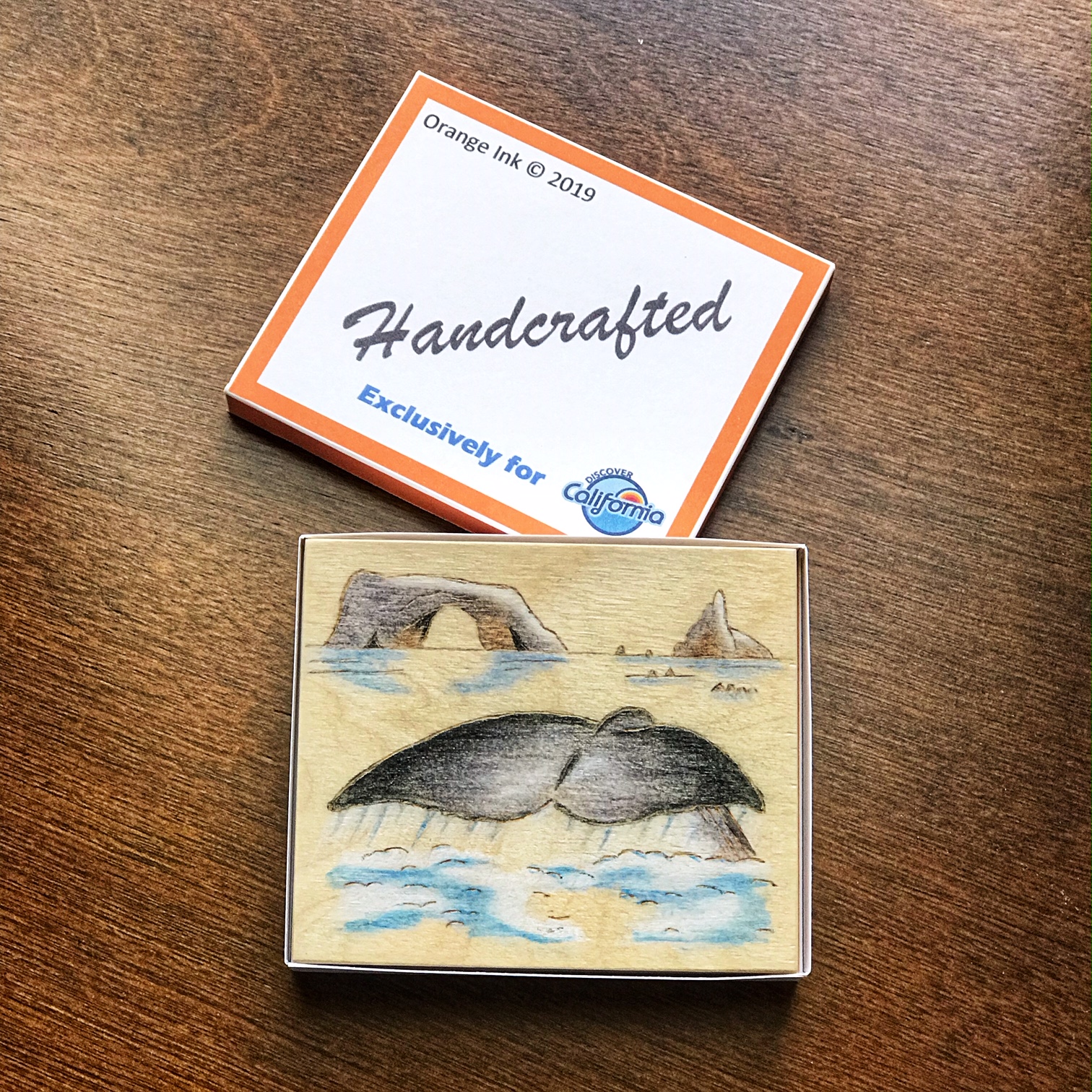 What did you learn about Channel Islands National Park this month? Have you visited? Tell us your experiences of being out on the islands. Send us feedback via our online Contact Us form!