California's Central Valley Fun Facts:
Running northwest to southeast, the Central Valley stretches over 450 miles! It runs inland and parallel to the Pacific Ocean's coastline. 

The Central Valley is so large, it has 18 California counties! 

The valley has many major cities, including the state capital Sacramento, as well as Redding, Stockton, Modesto, Fresno, and Bakersfield.  

It is known mainly for being one of the most productive agricultural regions in the world, providing more than half of the fruits, vegetables, and nuts grown in the United States. 

Over 6.5 million people live in the Central Valley. 

In the late Fall and Winter, the famously thick Tule Fog covers most of the valley. This fog is cited as the leading cause of weather-related accidents in California. 

After English and Spanish, Hmong is the third most commonly spoken language in the Central Valley. The Hmong community began settling in the Central Valley in the 1970s and 1980s, after the conclusion of the Laotian Civil War. 

It was in the Central Valley, that farm labor leader Cesar Chavez organized Mexican American grape pickers into a union in the 1960s, the National Farmworkers Association (NFWA).
Our small business vendors this month:
Lavender sachets (left) have a plethora of uses - freshen up a gym bag, a drawer, a closet. Place it on your bedside to help you sleep. Each sachet is 100% lavender, no filler or oils, and the aroma will last 6mo until you squeeze it to release more fragrance. Tell us how you'll use this sachet from Meadow Valley Lavender!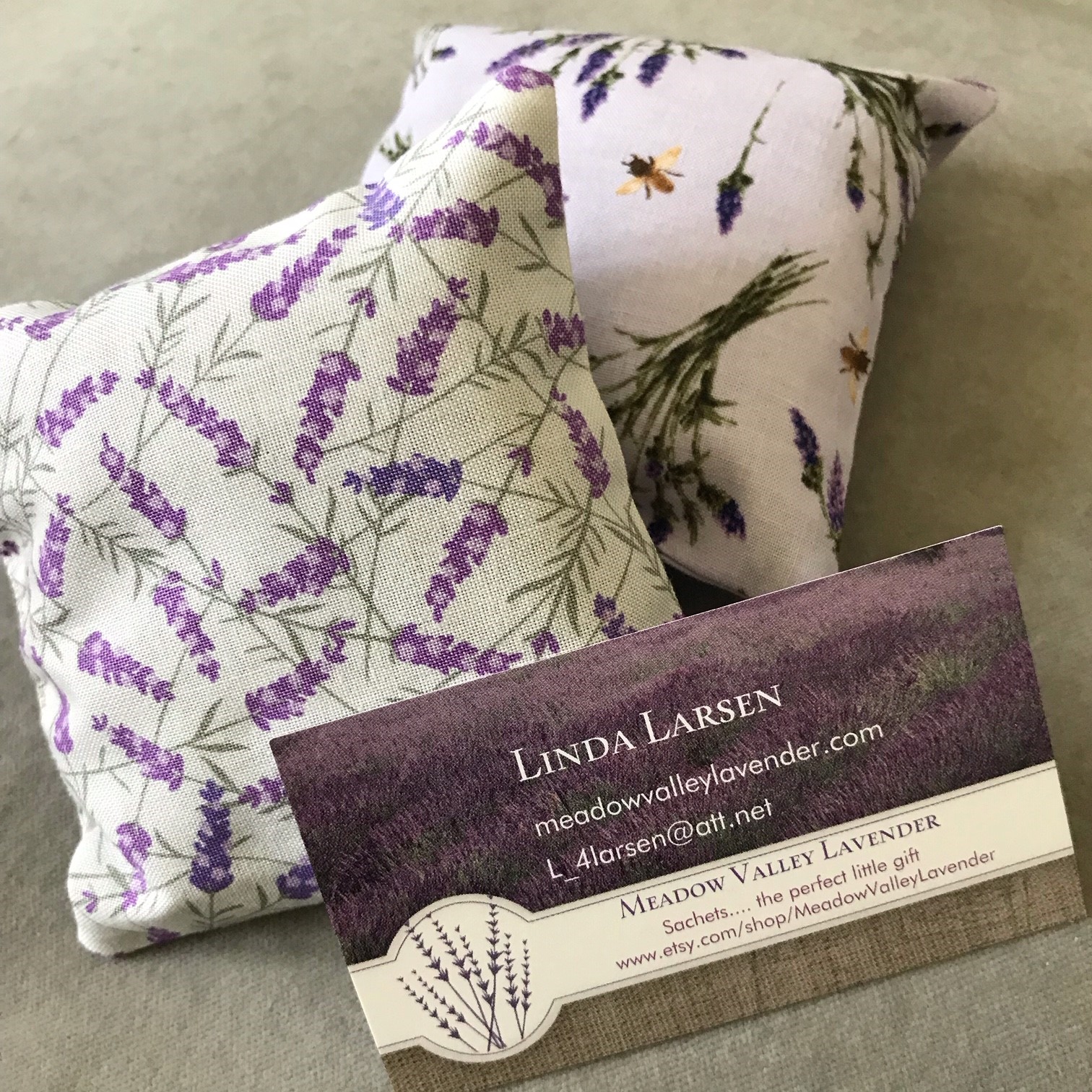 www.etsy.com/shop/meadowvalleylavender 
Lavender Sachet (retail $5 ea)
The Visalia candle (right) from NESW Wax Co, has notes of fresh citrus, bergamot & grapefruit.  

"Our focus is memories, travel and all things CA, including the special cities, towns and communities up and down this golden state. We're so proud of our little business that we've worked so tirelessly on and we must send major props to all of you amazing people who continue to encourage us and buy our candles."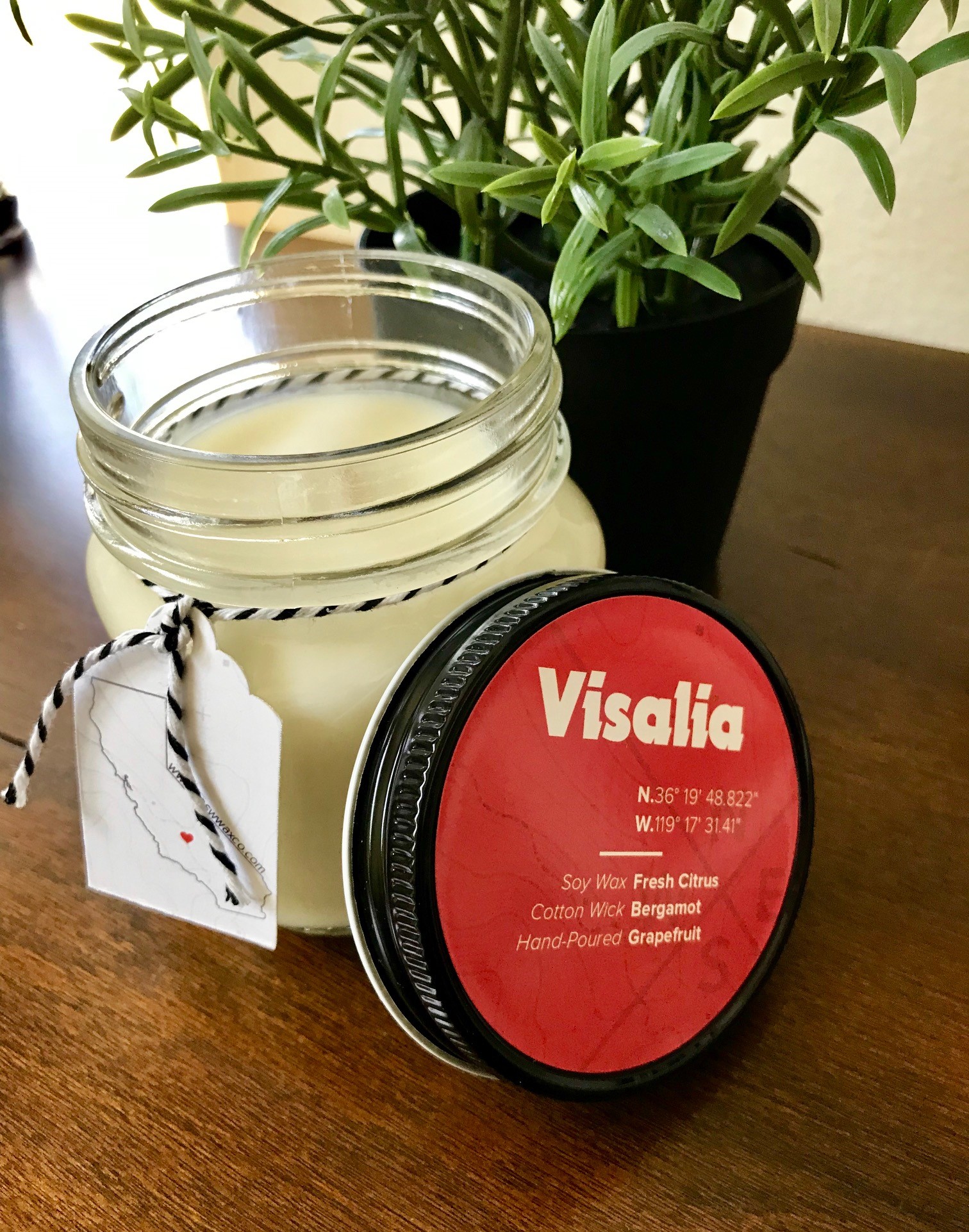 www.neswwaxco.com 
NESW Wax Co Visalia Candle (retail $14)
LaDeeDa Pottery (left) is a Fresno small business, crafting beautiful pottery like this ring holder. "I love to make designs that inspire daydreaming and meditation. As you observe the carvings and colors, let your mind wander."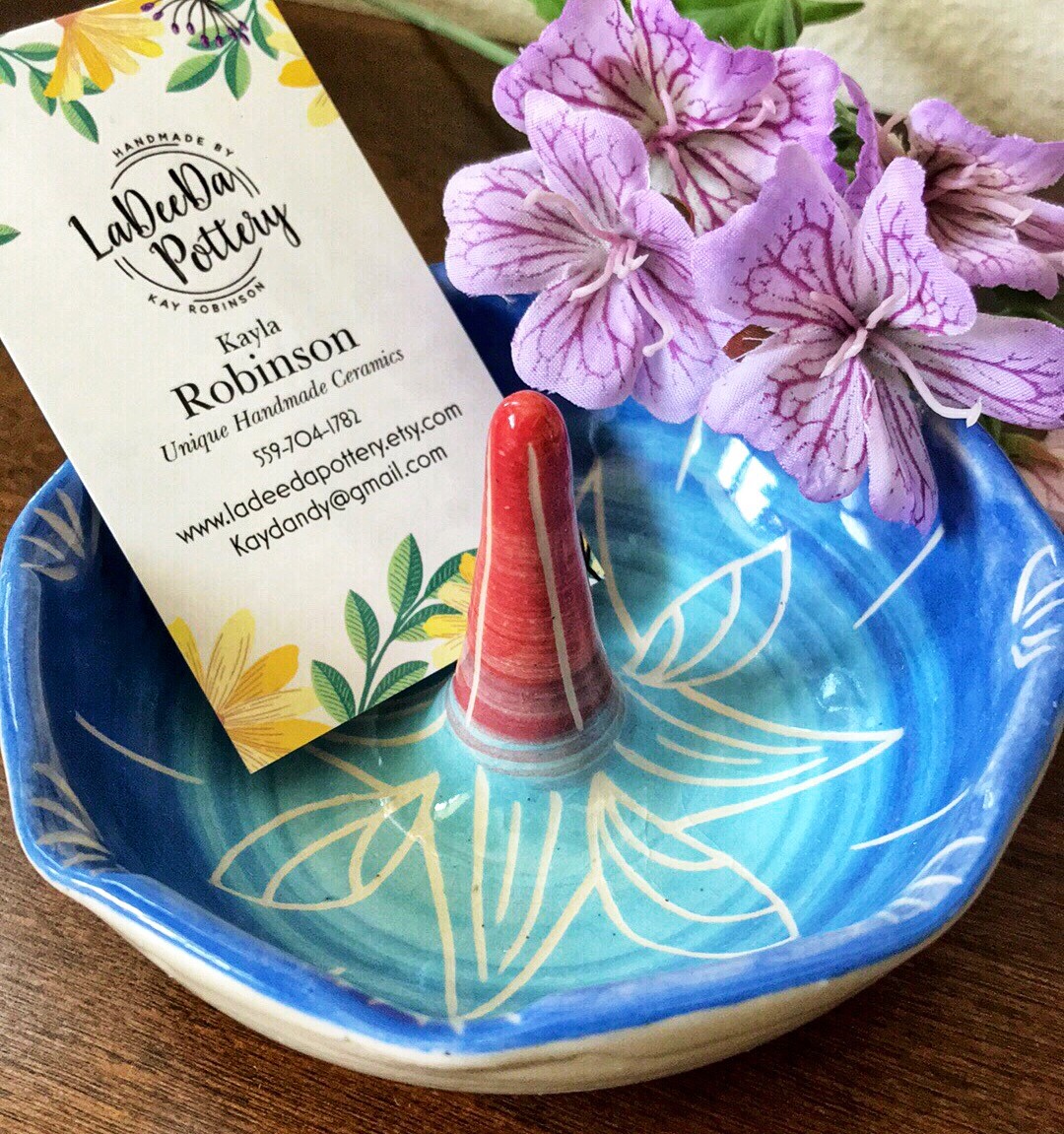 www.etsy.com/shop/ladeedapottery 
Ring and Jewelry Dish (retail $15)
"Print Kitchen LA is a Los Angeles-based artisan printing press specializing in handcrafted invitations, business cards, social stationery, greeting cards, and limited edition prints. We blend our modern design with the meticulous craftsmanship of letterpress printing to create bold, one-of-a-kind pieces."  
The two items in this month's box represent the geographical line in the Central Valley, where the 'palm meets the pine', representing Southern California meeting Northern California.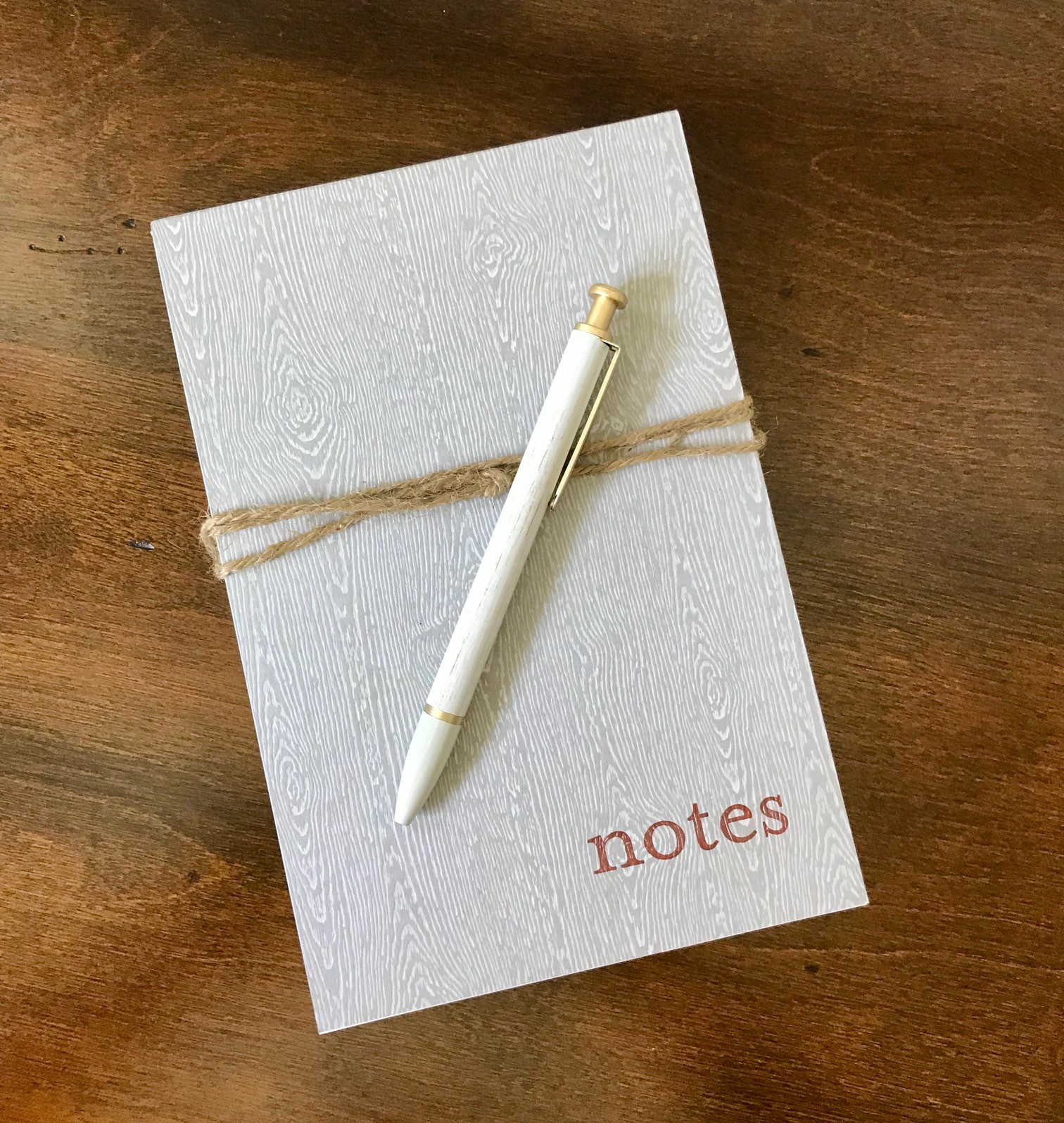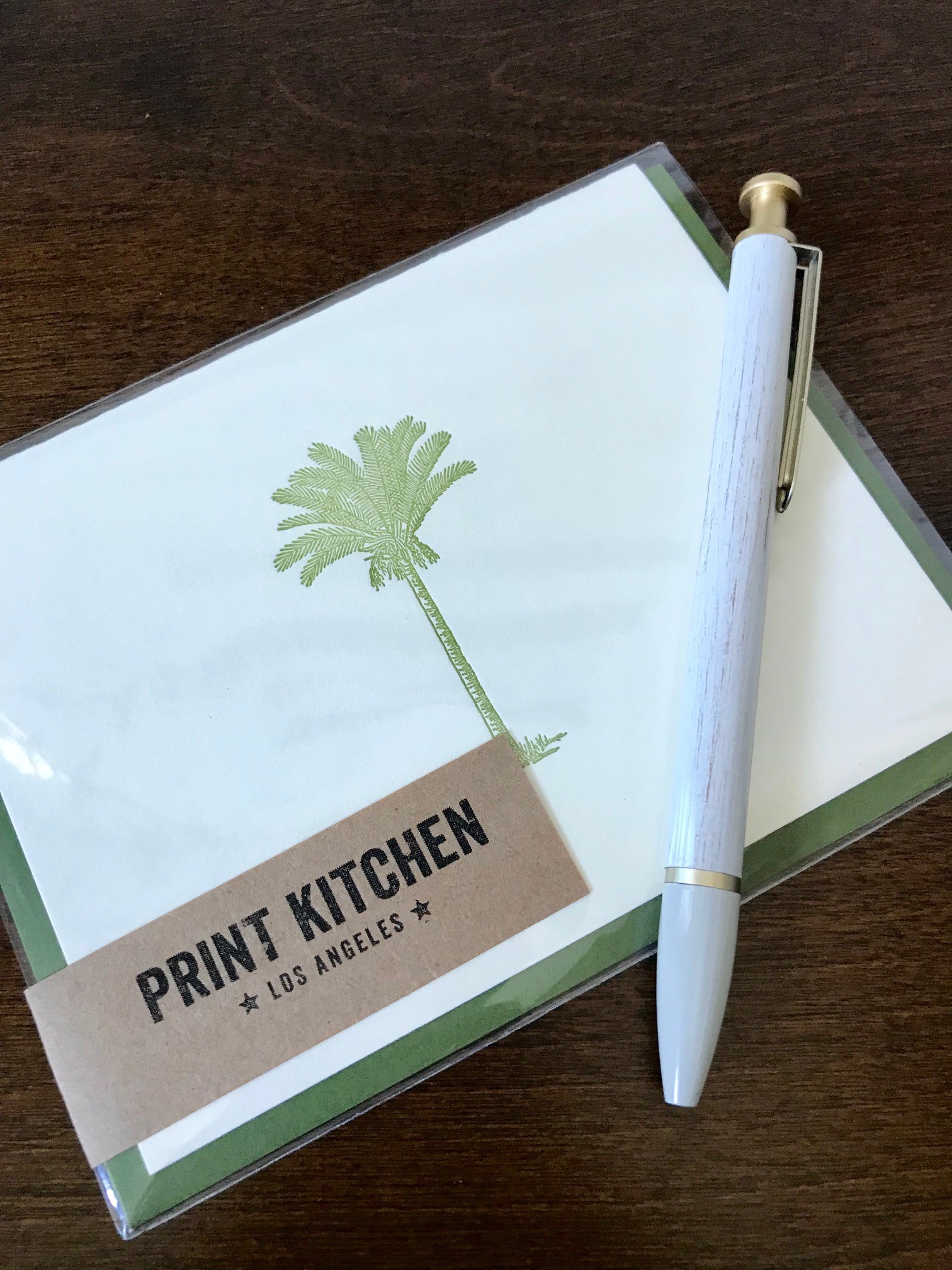 Date Palm Tree Letterpress Card (retail $4.50) 
Wooden Notes Notebook (retail $18.00) 
www.printkitchenLA.com.