We are honoring California author John Steinbeck with our subscription box this month!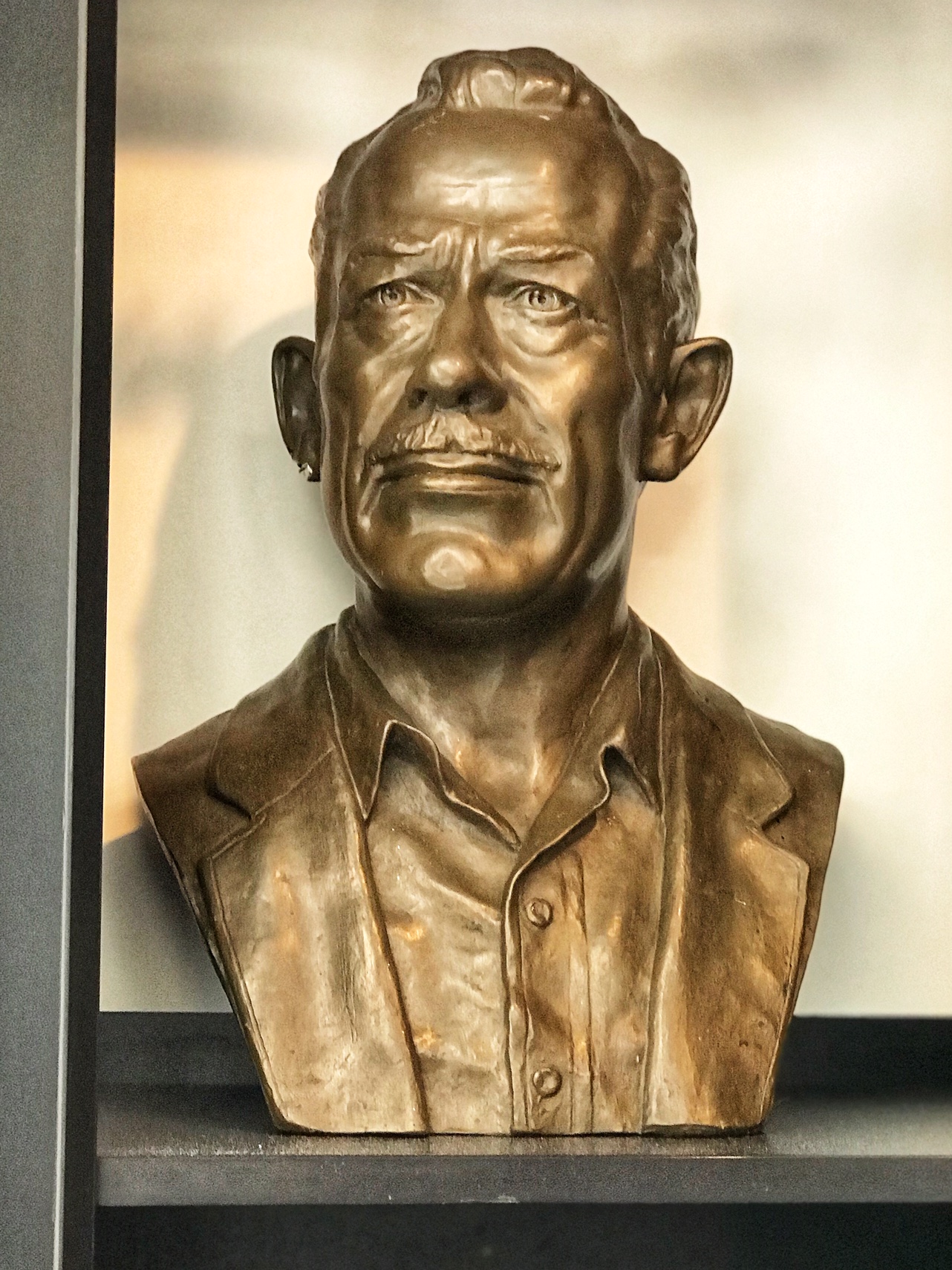 John Steinbeck (February 27, 1902 – December 20, 1968) was an American author. He won the 1962 Nobel Prize in Literature "for his realistic and imaginative writings, combining as they do sympathetic humor and keen social perception." During his writing career, he authored 27 books, including 16 novels, six non-fiction books, and two collections of short stories. Most readers will immediately recognize Steinbeck from popular works such as Of Mice and Men or East of Eden. 
Fascinating Facts about John Steinbeck
An early draft of Steinbeck's novel Of Mice and Men was eaten by his dog, Max, who became, in effect, the book's first critic.
In the 1980s, a rumor arose that Steinbeck's novel The Grapes of Wrath had been translated into Japanese as 'The Angry Raisins'. This rumor was, however, false.
Steinbeck used 300 pencils to write East of Eden. He was known to use up to 60 pencils in a day, preferring the pencil to a typewriter or pen.
(www.InterestingLiterature.com)
Steinbeck is a native of our Golden State, being born and raised in Salinas California. Most of Steinbeck's work is set in central California, particularly in the Salinas Valley and the California Coast Ranges region. His works frequently explored the themes of fate and injustice, especially as applied to downtrodden or every man protagonists.
Learn more about John Steinbeck by visiting the National Steinbeck Center's website. www.steinbeck.org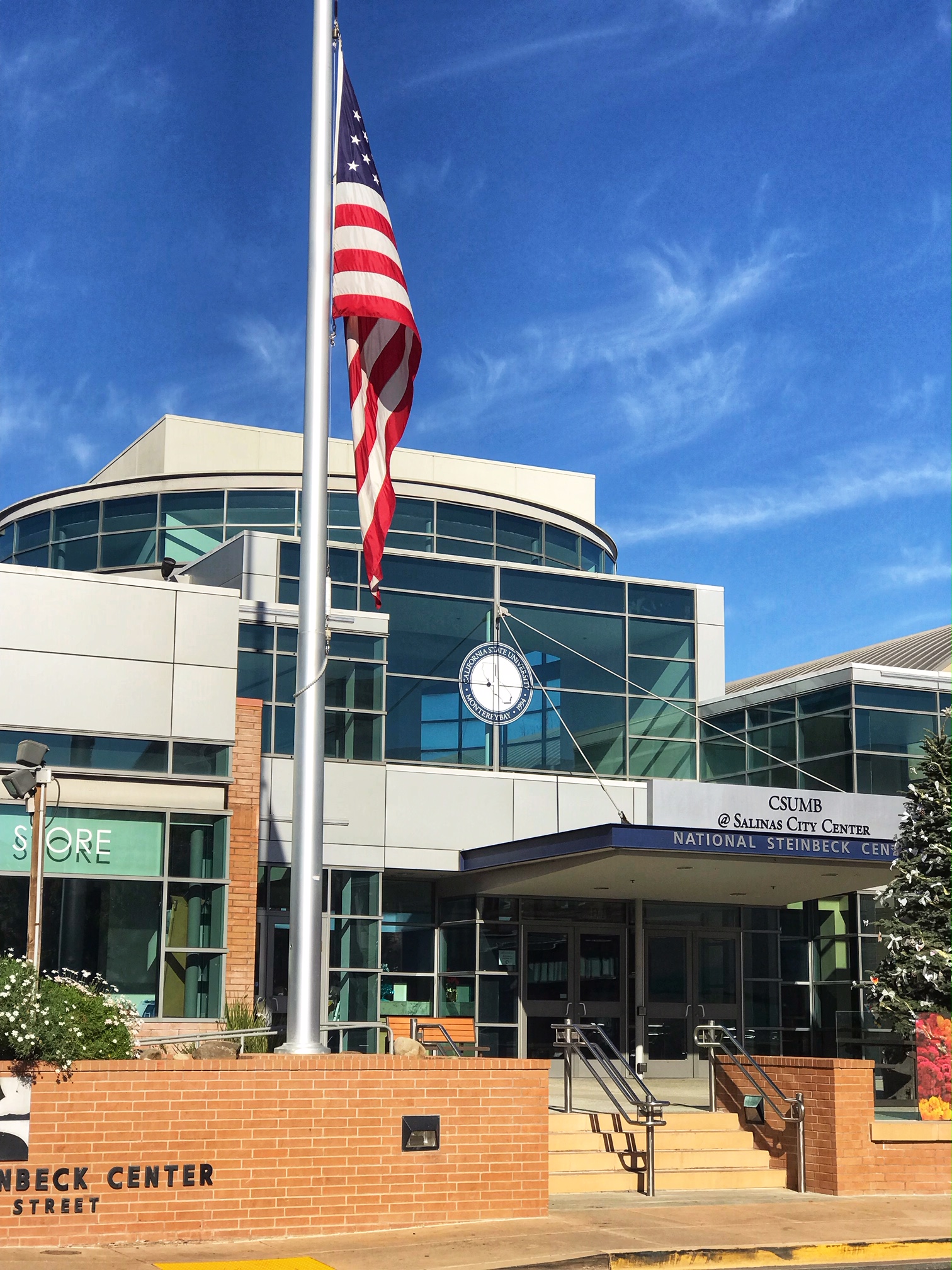 What's inside the February Discover California box? Check out our vendors' items below. Be sure to visit, follow, contact and SHOP!!
When the graphic designer behind JANAMILY started making things for her kids, other moms wanted to buy them. A business was born, named after her four kids' names… JAelen NAtalie MIa holLY. These cute bags have a print of literature on the outside and agriculture on the inside. We think Steinbeck would approve.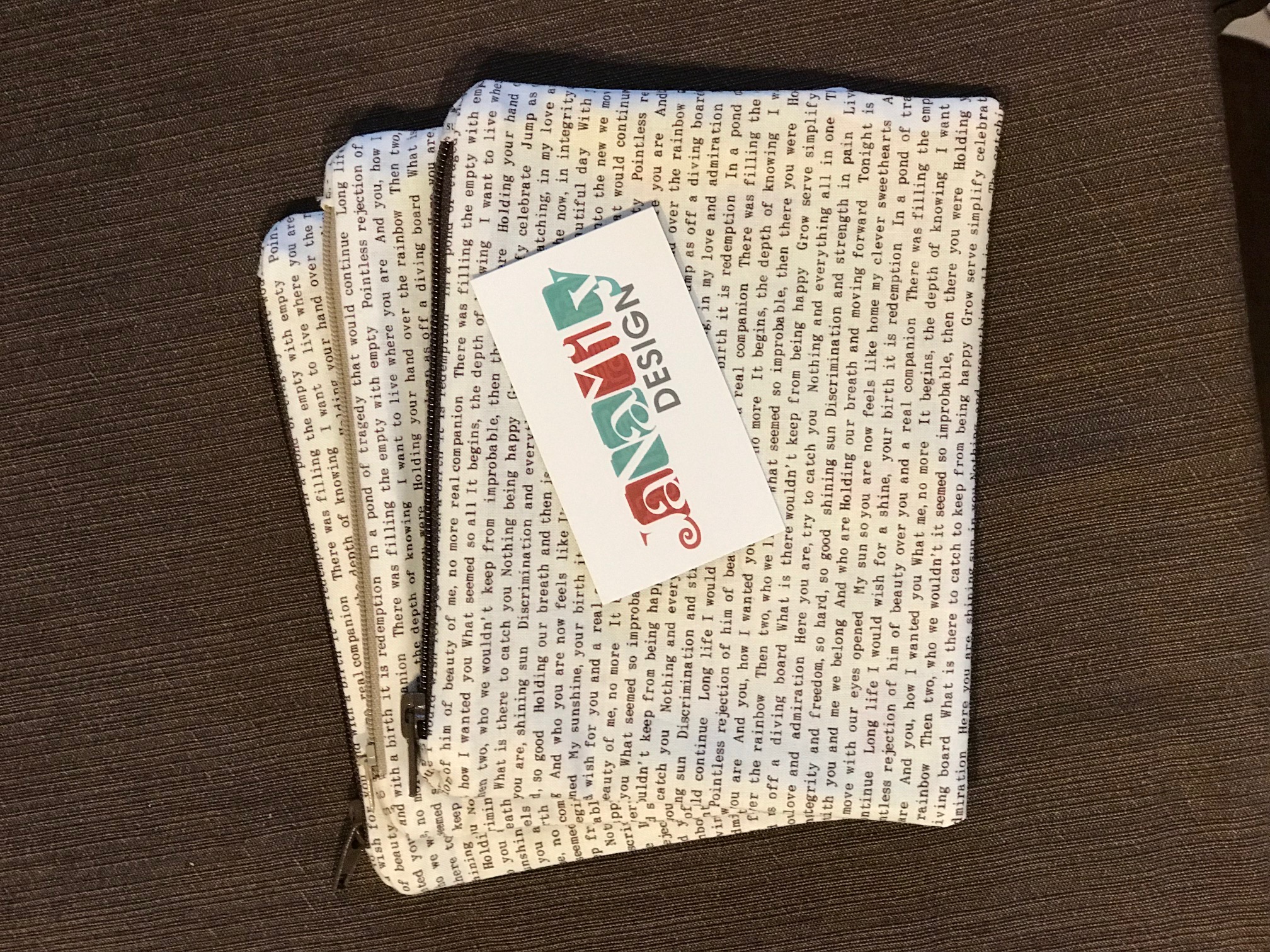 From Steinbeck's hometown of Salinas, enjoy Deb's Calming Creations – Handmade bath and body products that "feel like luxury, but affordable, because I believe everyone deserves to feel amazing".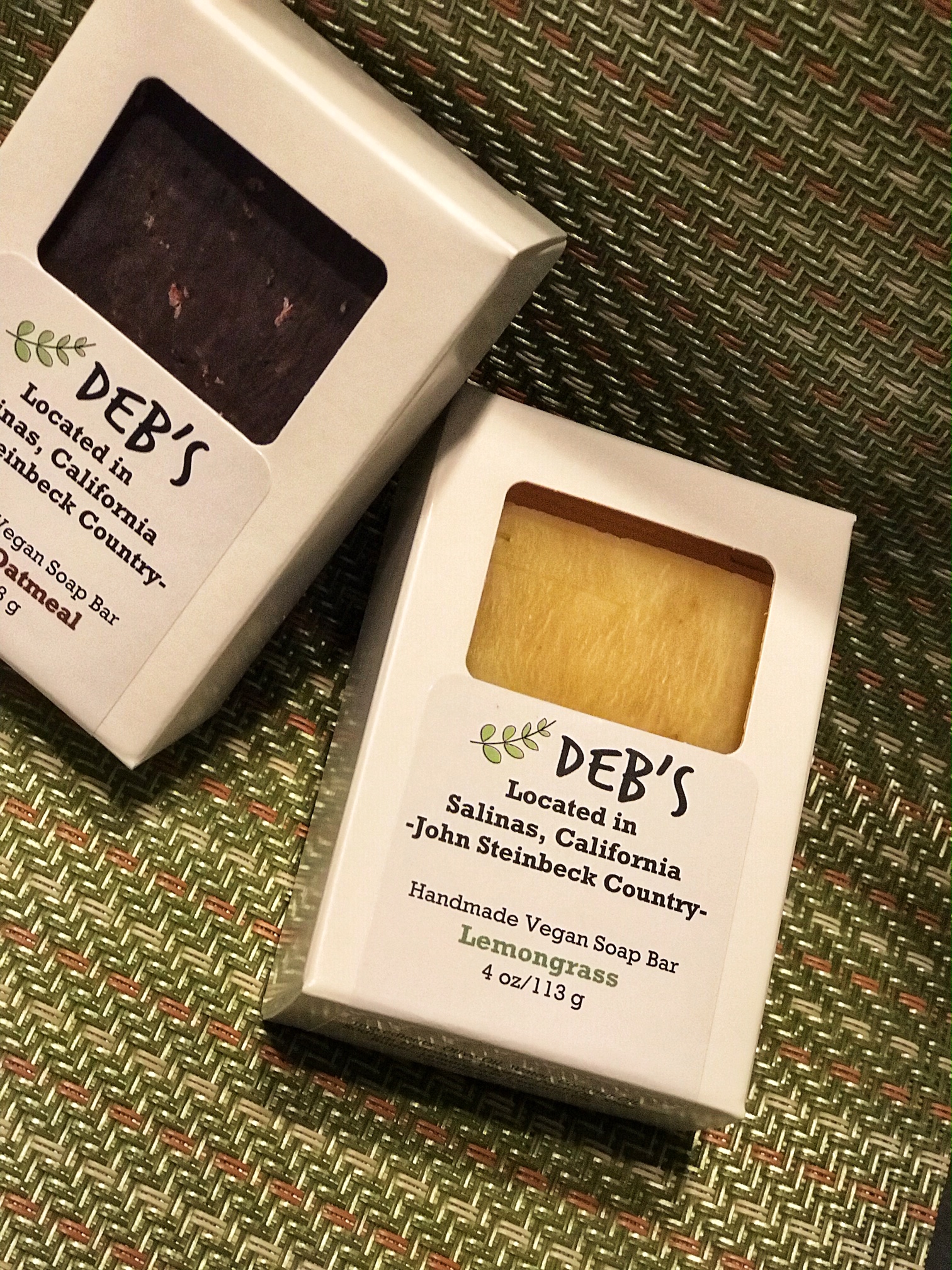 We love the coastal theme of these cards from The Wishing Well Workshop, a company with "humble beginnings of walking the streets of San Francisco with a card rack built into a wagon".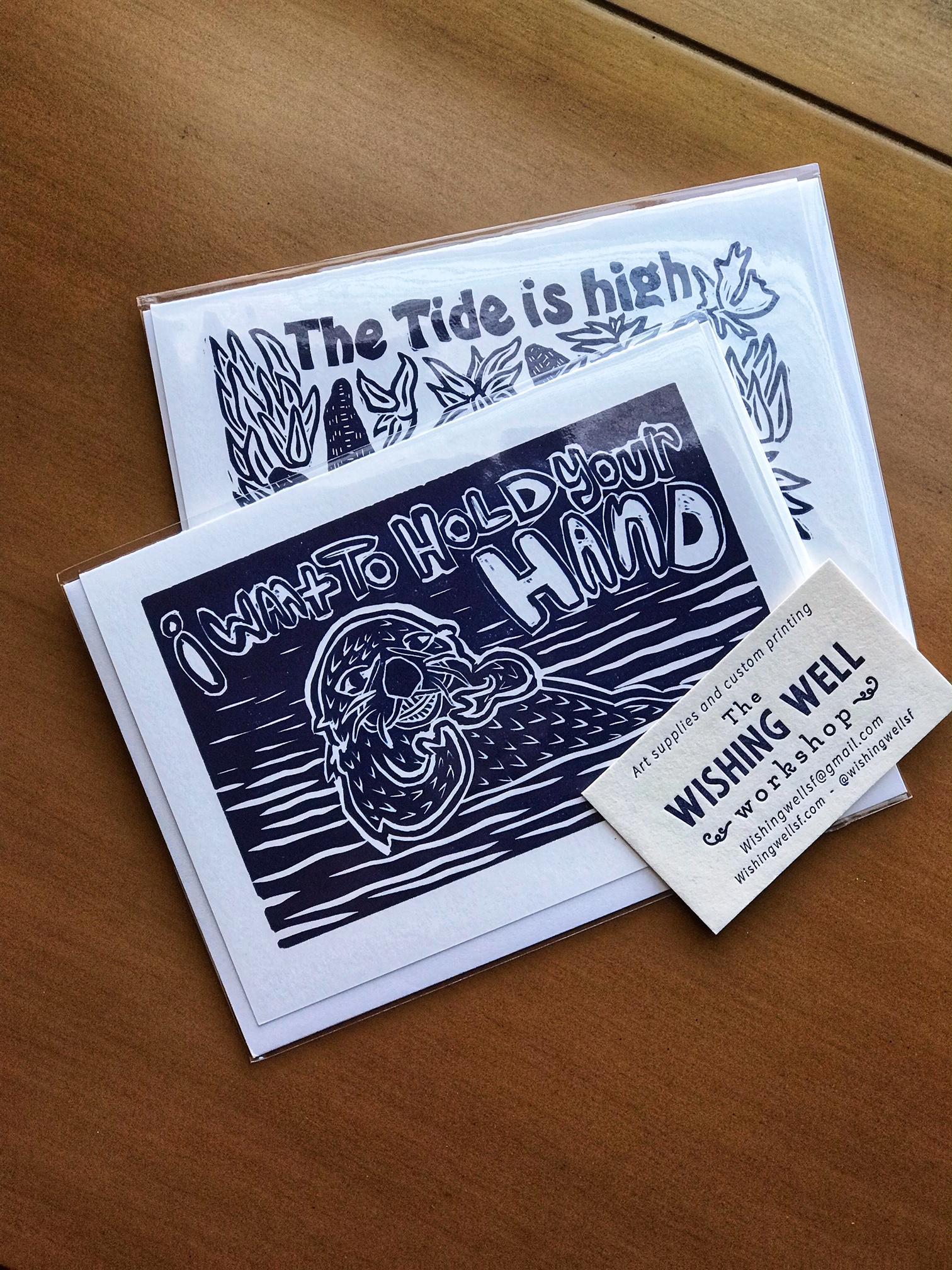 Your favorite bottles of wine fit perfectly in this tote. The company name was "inspired by traveling to my favorite places, from Cape Elizabeth, Maine to Marin County, California. …elizabeth & marin."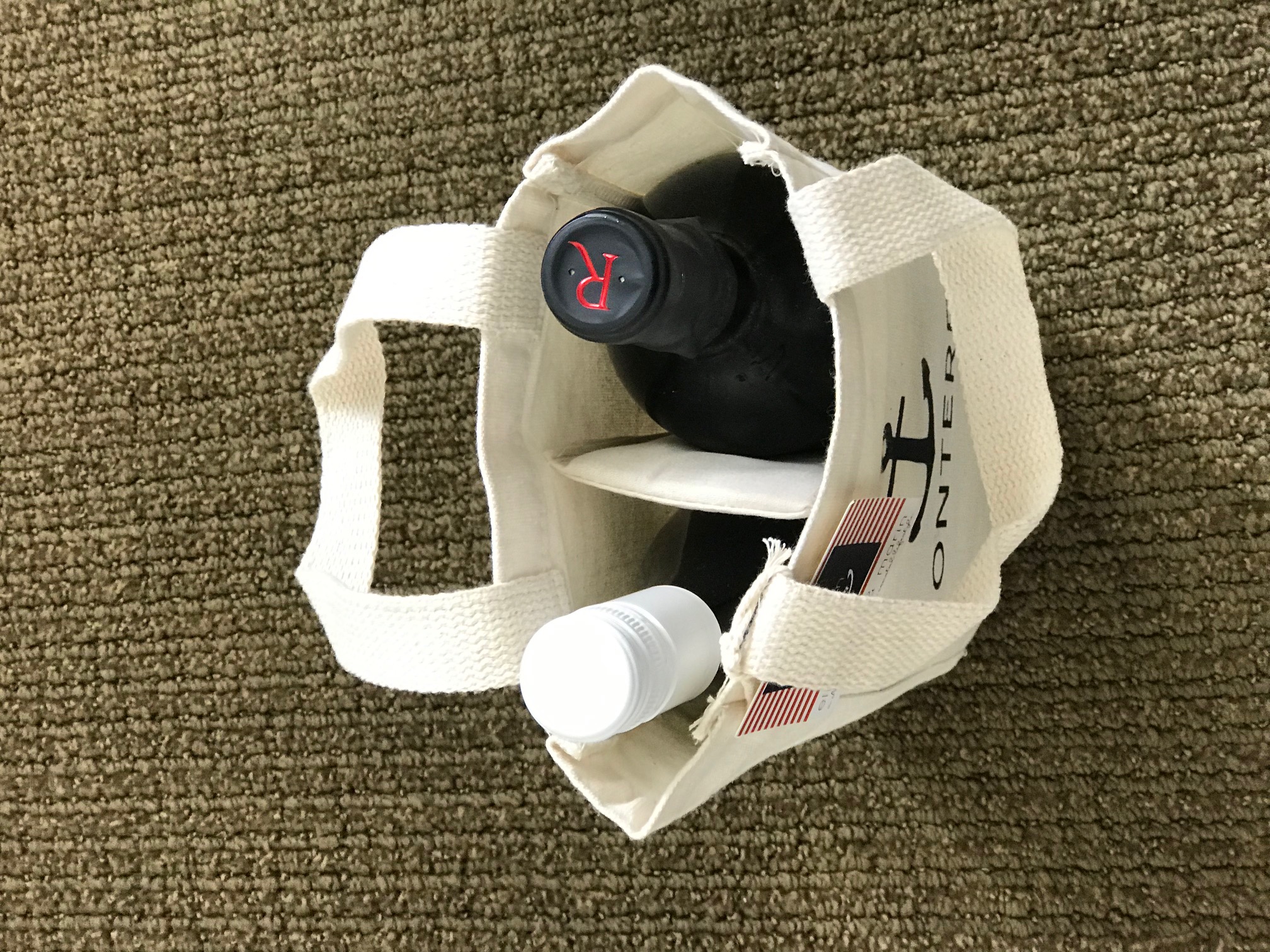 "The beautiful gal on our shop banner and avatar? That's my grandmother, Eleanor Rose, in 1930, wearing her wedding dress and hat. We named our shop in her honor." – Rosie's Design Studios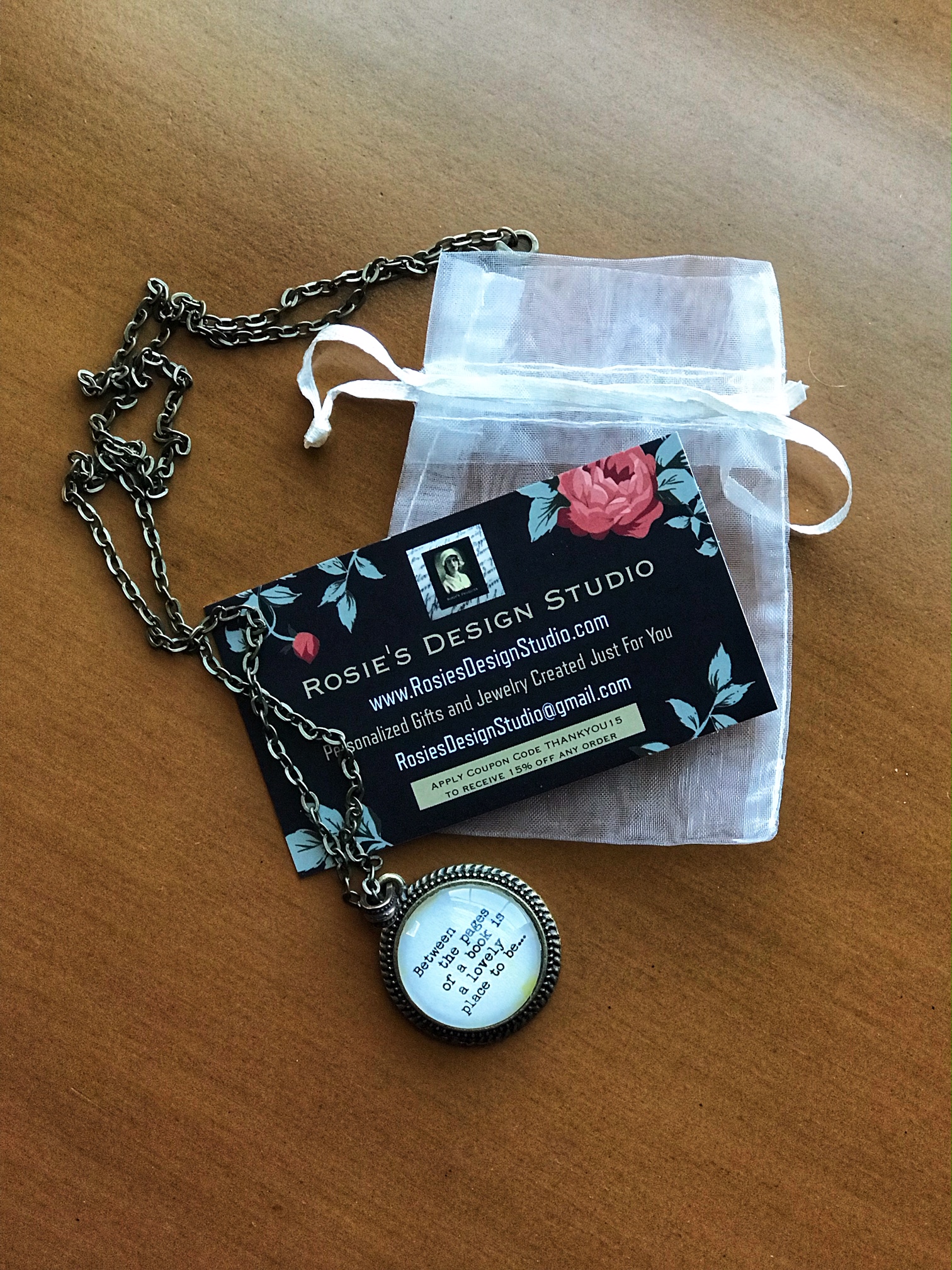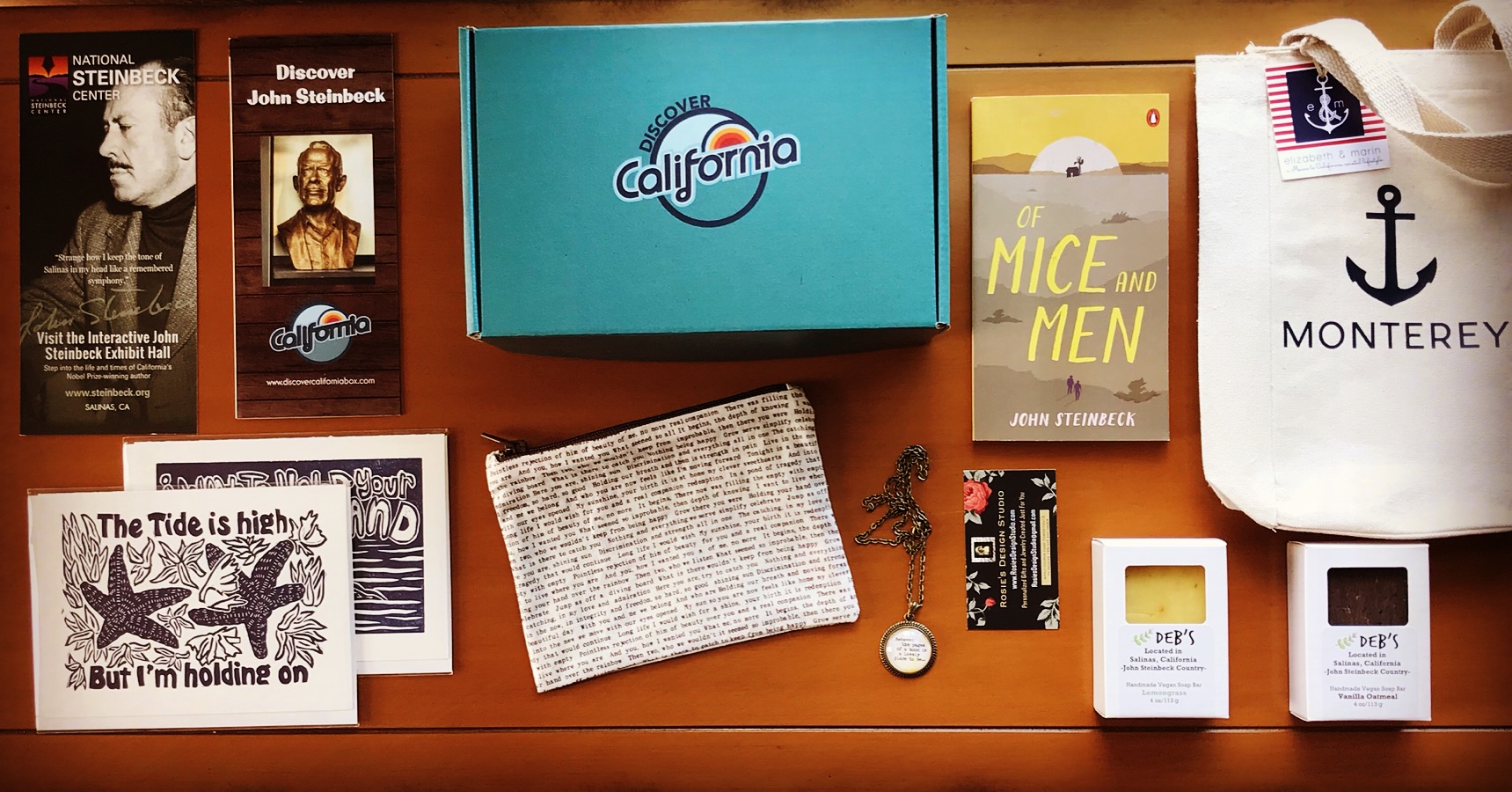 Tell us what you liked about this month's Discover California box:
Facebook: Discover California Box
Twitter: DiscoverCABox
Instagram: DiscoverCaliforniaBox
…or send us a comment on the Contact Us page!