California small businesses are a mix of creativity and talent, and we're honored to present their work in our monthly Discover California boxes. We've featured OrangeInk in our October 2018 Desert Cities box and will again in our March 2019 Channel Islands National Park box. Read more about their small business:
**********
OrangeInk is a small family run company which provides artisan-crafted rural-inspired items for the home. Founded in Southern California, near the Santa Ana Mountains, we specialize in creating unique items handcrafted from wood. Inspired by a love of country life, we celebrate nature, wildlife and the coast. Our artistic pieces make excellent gifts for that special occasion.
What is your background? 
I grew up in a provincial coastal region of Australia. While not being far from a capital city I was exposed to an abundance of local wildlife and rural scenes. I studied art as one of my core subjects during years 11 and 12 in high school. In university I majored in Computer Science and Game Design, where I contributed to a number of video games as a programmer and graphical designer. My recent efforts are available through the Google Play Store (https://play.google.com/store/apps/developer?id=Orange+Ink+Games).
Have you always been crafty? 
I have always liked to work with my hands creating new things. While I currently work with wood I am keen to learn about and experiment with new mediums and techniques.
Tell us what is unique about your products. What is your favorite? 
All of our products are crafted by hand, incorporating natural wood, wood burning and a splash of color. The natural variations in the woods we work with make each piece unique. We also often change or modify our artworks to meet specific needs making pieces that have personal meaning to the owner.
What does your product line represent? 
Our product line represents the contrast between rural life and modern living. Each product incorporates themes of nature, depicting scenes of wildlife, the local hills and mountains as well as the not too distant coast. While depicting a rustic lifestyle, our offerings are functional and essential items in a modern household.
How has the product line changed since you started? 
Our initial offerings were wood burned and coloured fridge magnets that make affordable gifts. We have recently started expanding our product line to include larger decor items, such as planters, storage boxes and wall hangings.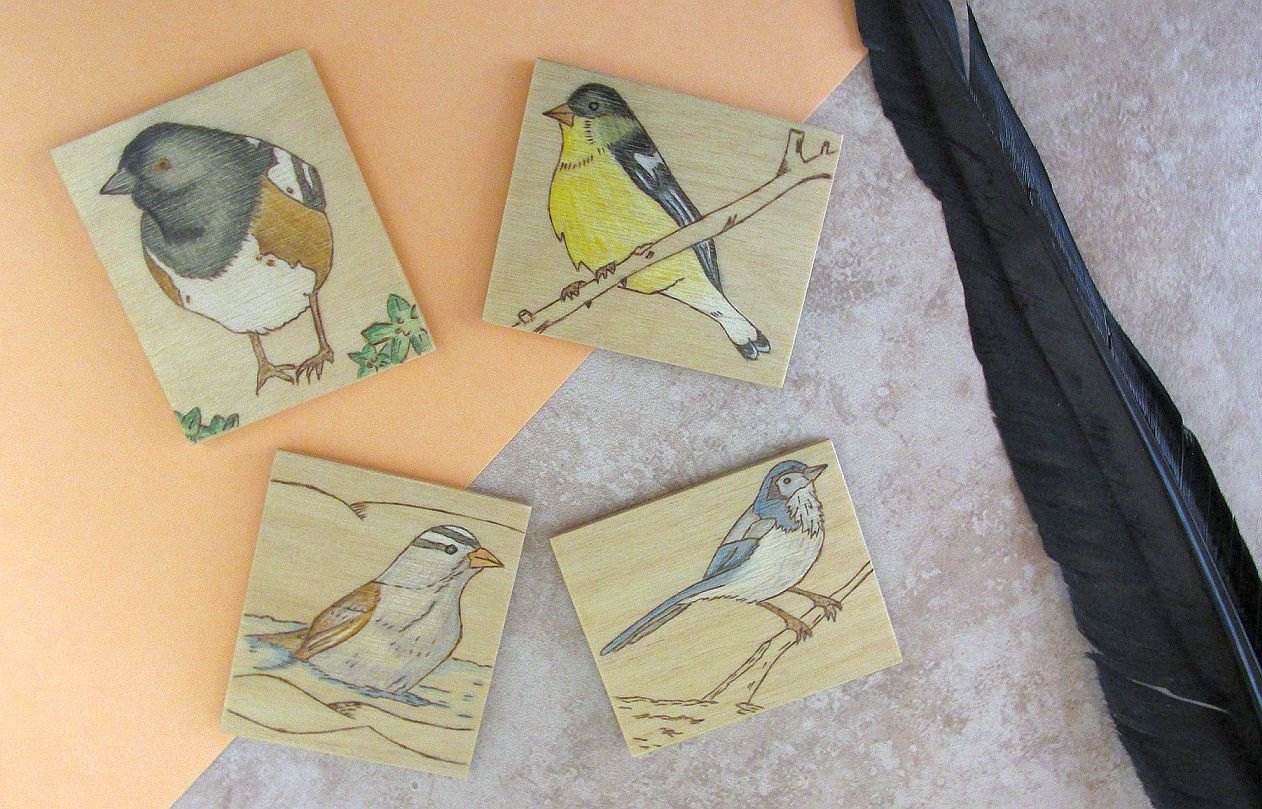 What do you love about what you make? 
I love the design process that goes into creating each of our products; starting by selecting the perfect piece of wood, and then planning how to work with the wood grain and coloration in order to achieve that optimal result. The grain and colour variation of each piece of wood make each of our products unique.
What is your favorite item so far, and why? 
Currently my favorite item is our set of nautical wall hangings. The whale and octopus pieces look perfect together on a wall and give a boring room or office a bit of excitement.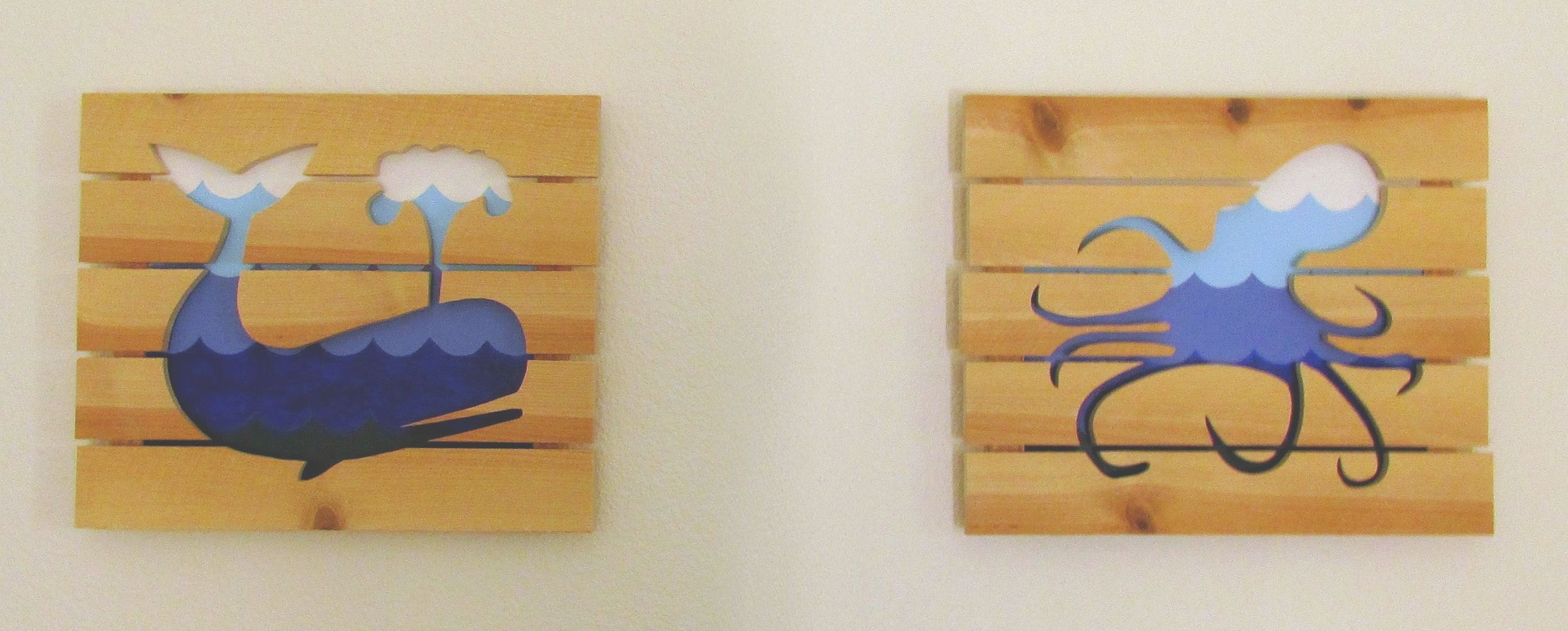 What inspires you to create a new product? 
I frequently visit nature trails, often setting up trail cameras to capture footage of wildlife. These scenes often inspire the art on our products. I also visit museums and heritage sites throughout our region.
What are your words of wisdom for someone starting out in their own small business? 
My words of wisdom would be to be patient and always look for new ideas and new sources of inspiration.
What's next for OrangeInk? 
We are constantly expanding and diversifying our product range. I encourage readers to revisit our Etsy site often as new items are always being added.