November 2018's theme is the sunny beach town of Ventura!
Fun facts about Ventura:
There is no city in California named Ventura. The official name is San Buenaventura, which was shortened to fit on a railroad ticket.
San Buenaventura translates to Good Luck!
Ventura is home to Mission San Buenaventura, founded in 1782 by Father Junipera Serra. It was the ninth Spanish mission established in California.
The Chumash natives were the first inhabitants of the area, with Ventura's early residents being known as the Mitskanaka.
Ventura is located along 'the 101', an original US highway running between Los Angeles and Santa Barbara.
You can board a boat in Ventura Harbor, wave to local seals, dolphins, maybe whales too, on your short one-hour ride out to the Channel Islands.
Ventura residents can always point to Two Trees. Planted in a set of 13 trees in 1898, only two remain after fires, drought, and pranksters. These symbolic trees stand atop a foothill and have the best view – the city of Ventura and the glorious Pacific Ocean – if you're willing to brave the hike to the top.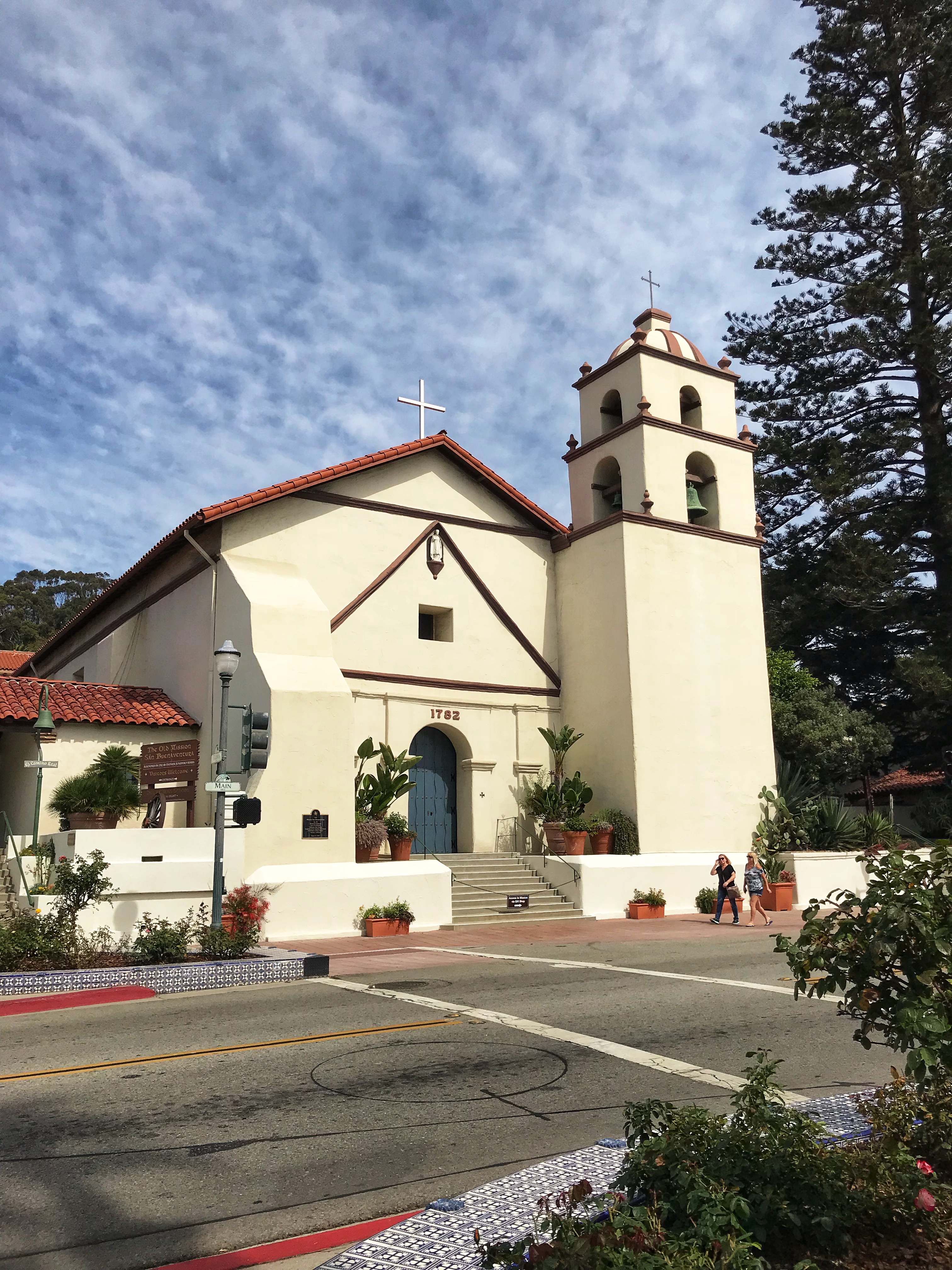 We love our vendors. Please Like, Follow, and shop with them online:
Happy3Design's shop name is inspired by Megan's three happy little boys.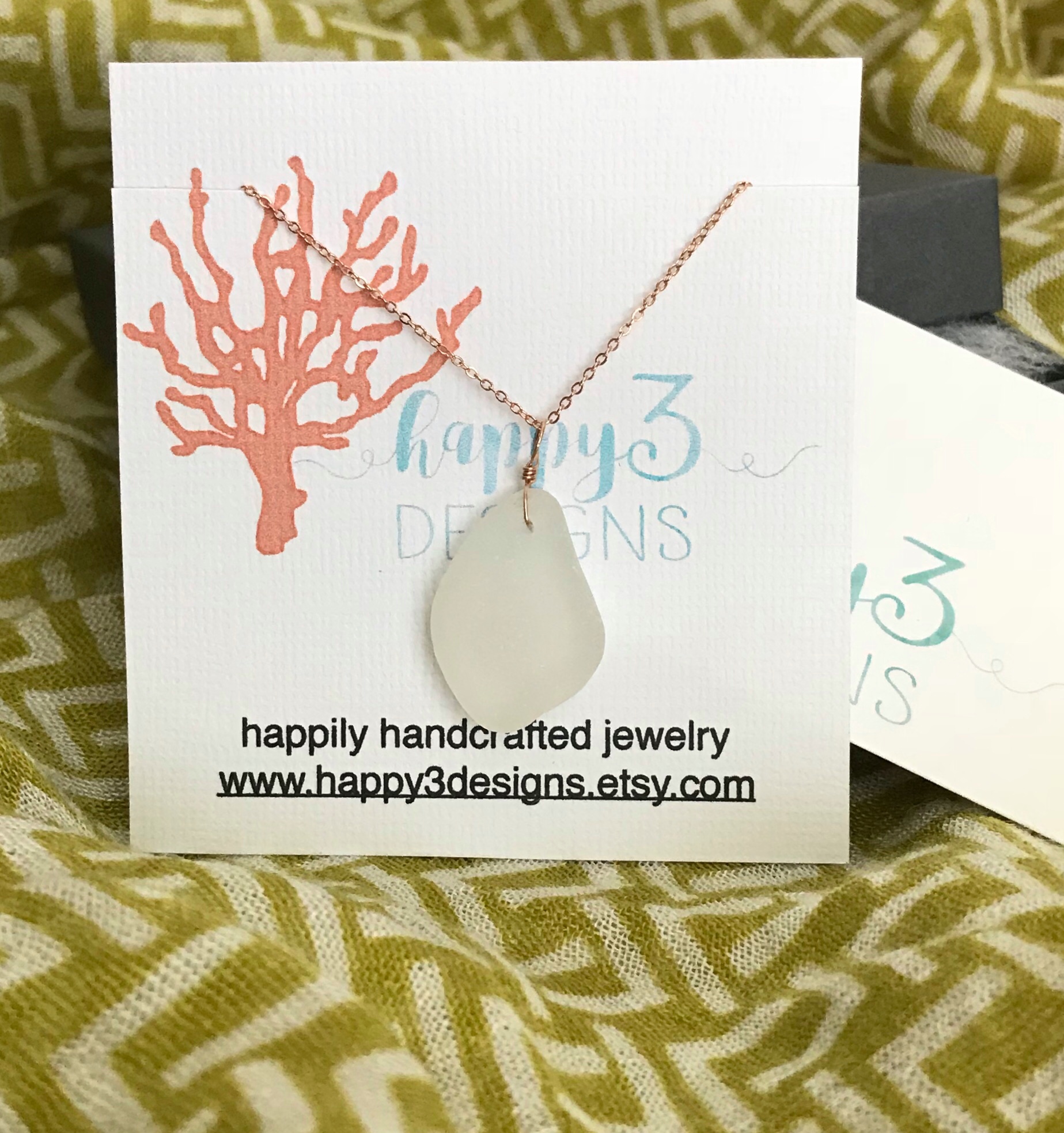 Sincere Organics creates organic/vegan soaps & bath/beauty products. Replenish, revitalize & cleanse the skin, as well as the planet. No chemicals or toxins.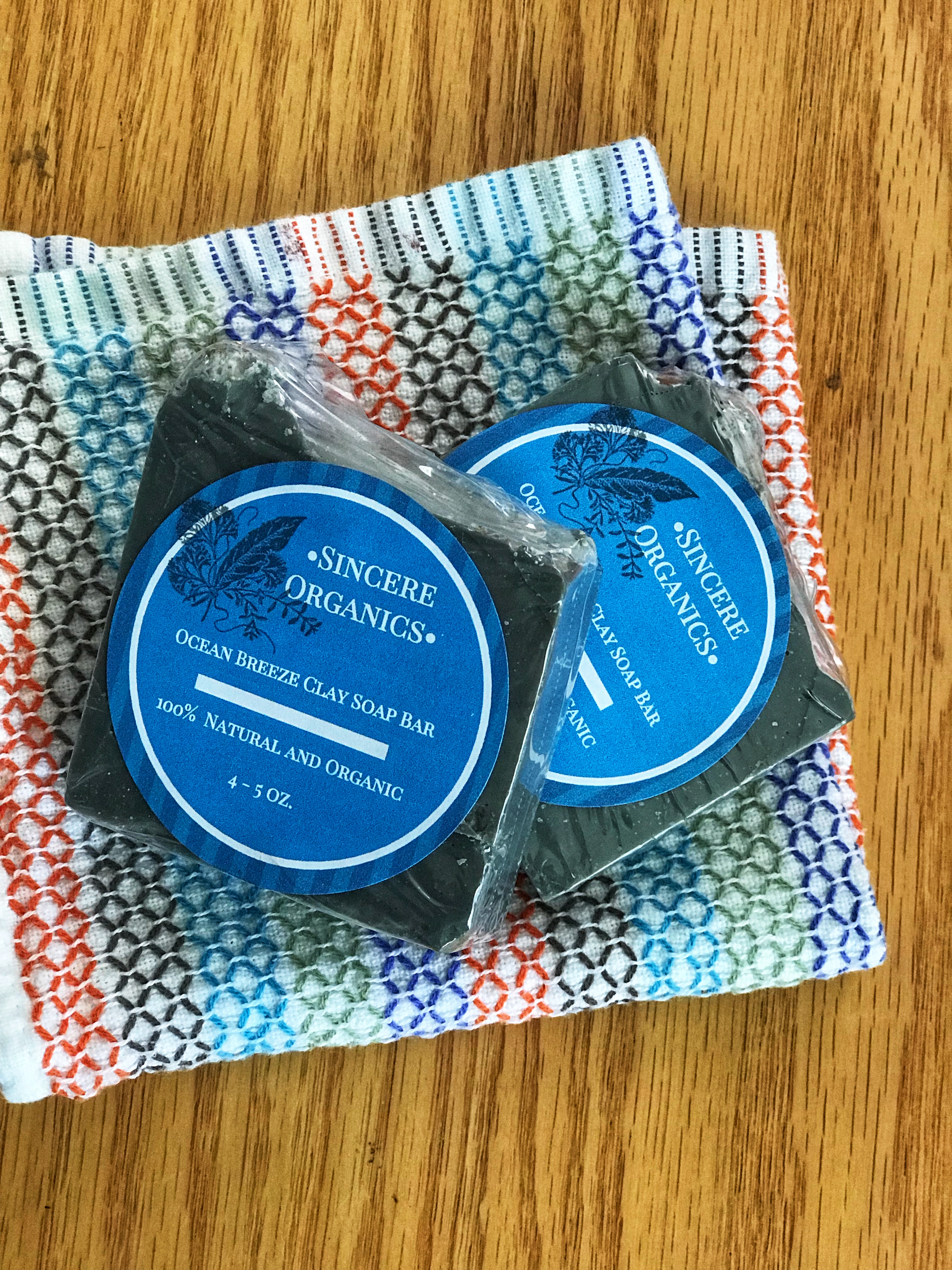 NESW Wax Co. incorporates their need for adventure with their heartfelt feelings about their home state.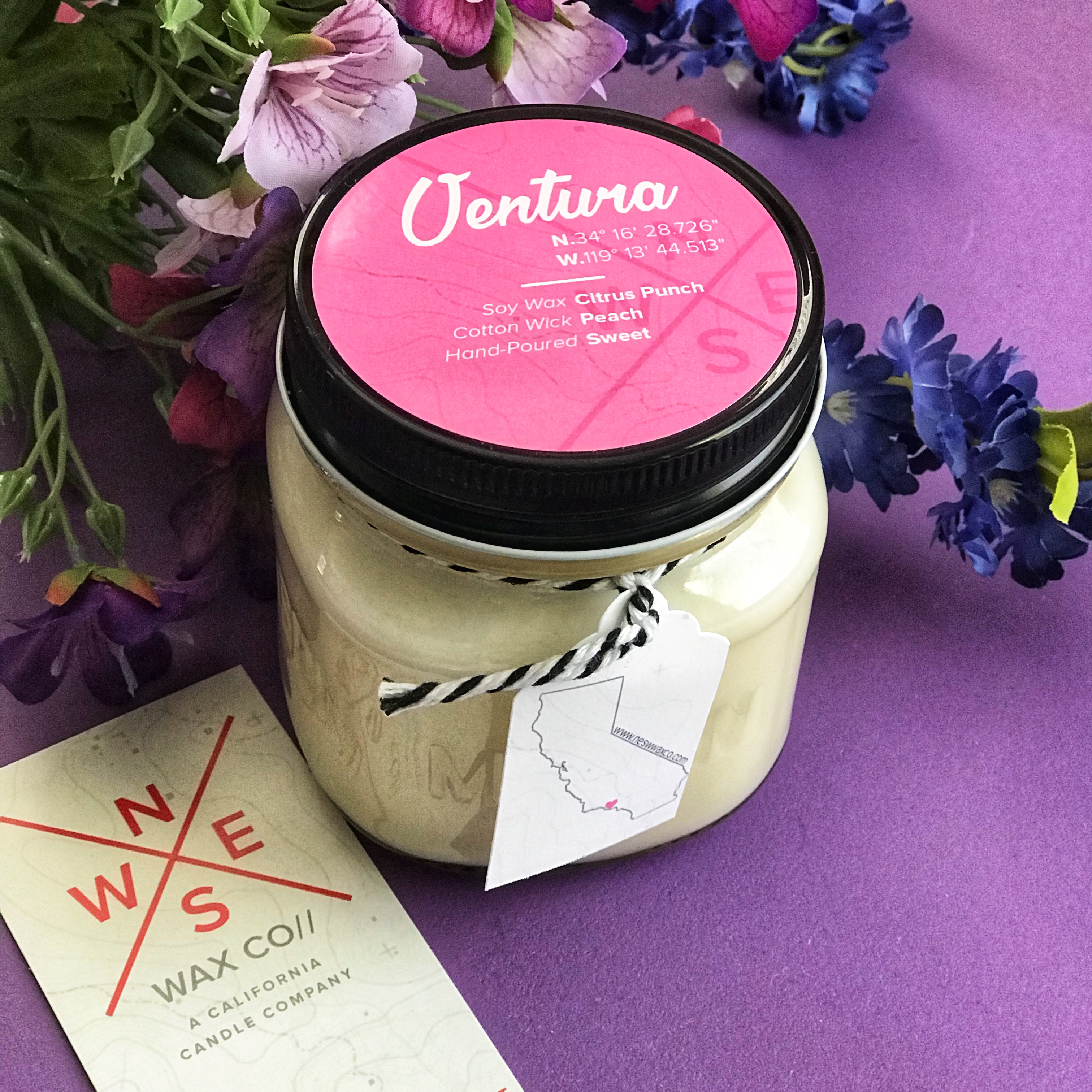 "California in our heart. Wanderlust on our mind." www.neswwaxco.com
Aspen Leavitt is an 18 year-old college freshman attending Woodbury University, working towards his BFA in Animation.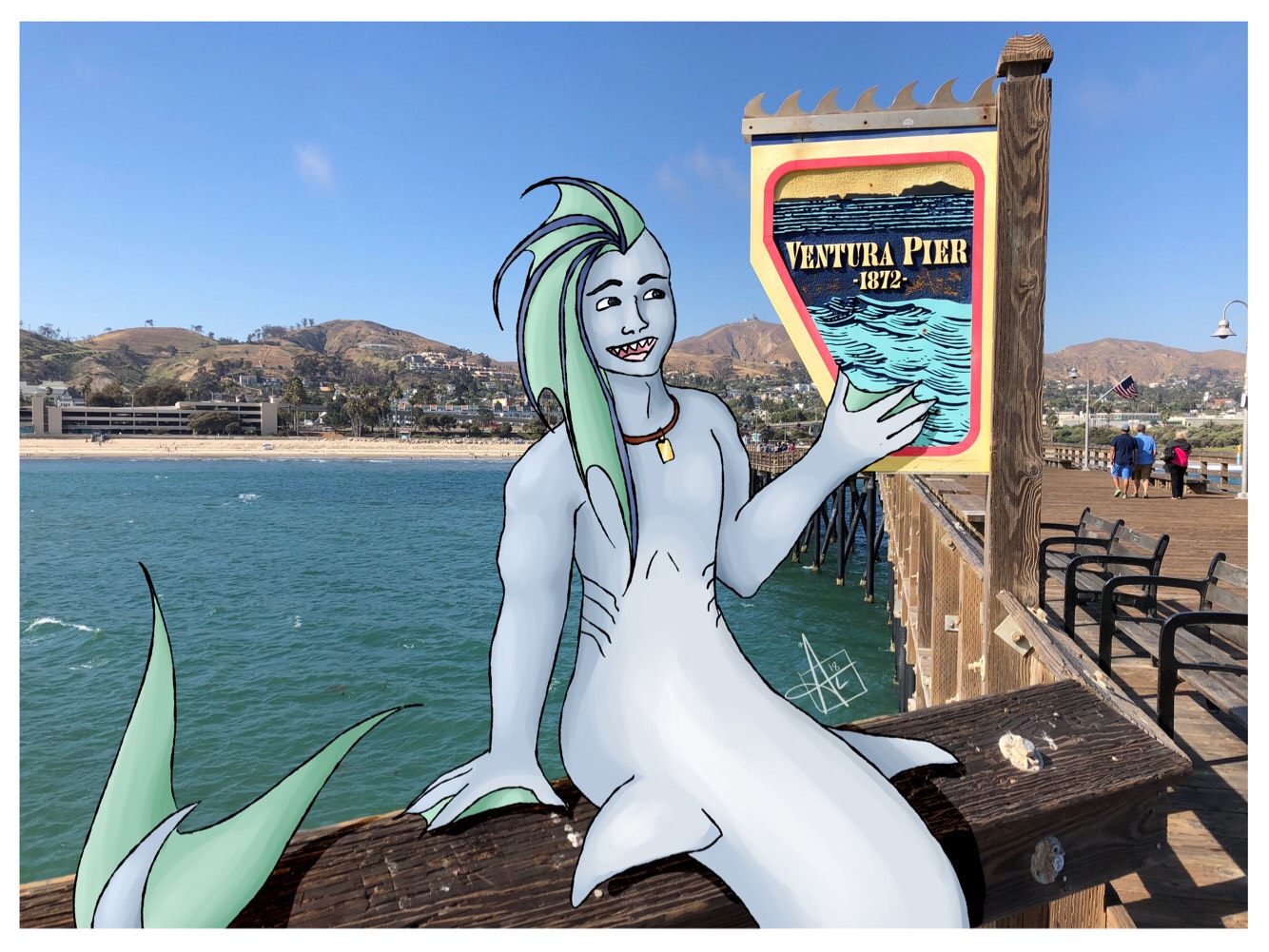 Read about Aspen on our blog, and see more of his work at www.artbyazpen.com
In December 2017, a massive wildfire ignited near Ventura. Over the next weeks, it destroyed over 281,893 acres and forced over 104,607 residents to evacuate.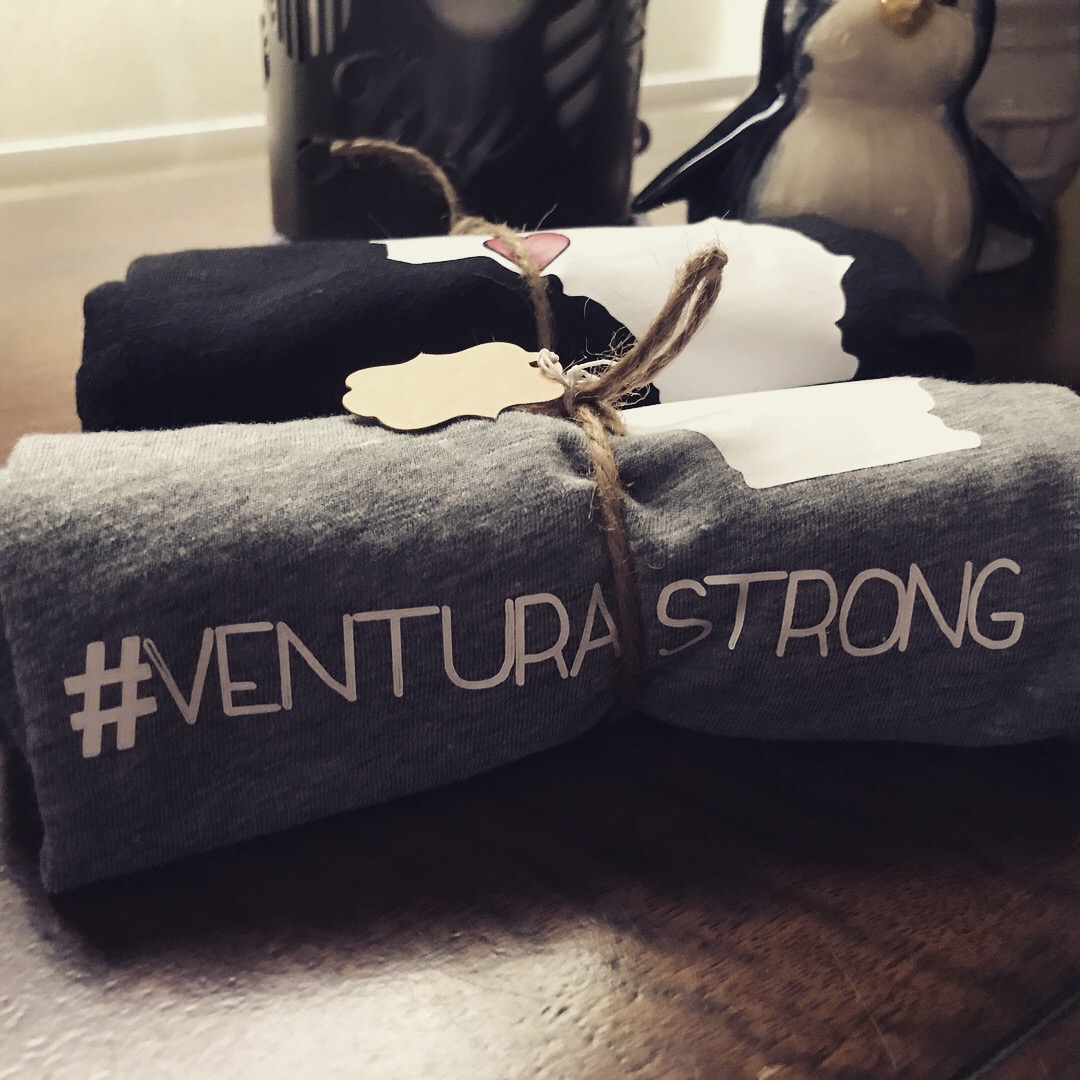 Declared 100% contained a month later, the residents started rebuilding with confidence – Ventura Strong!